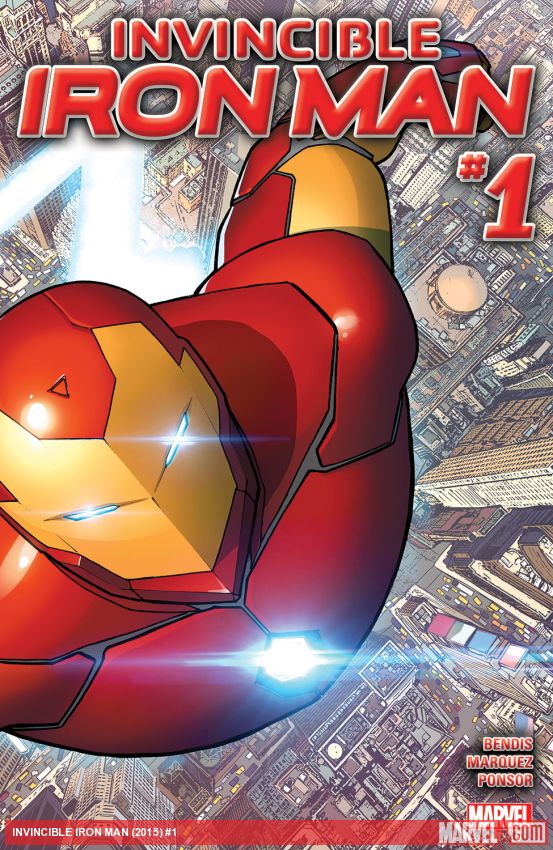 Marvel's Star Wars line is selling like gangbusters on both the trade and loose-issue fronts.  Couple that with the beginning of the "All-New, All-Different" relaunch, i.e., the first of the regular monthlies since Secret Wars began 3 months ago, and you'll find Marvel outselling DC two-to-one.  Still, overall comic book sales continue to decline year to year. 
The top 10 comics in October were ALL Marvel…
1.  Invincible Iron Man #1
2.  Amazing Spider-Man #1
3.  Spider-Gwen #1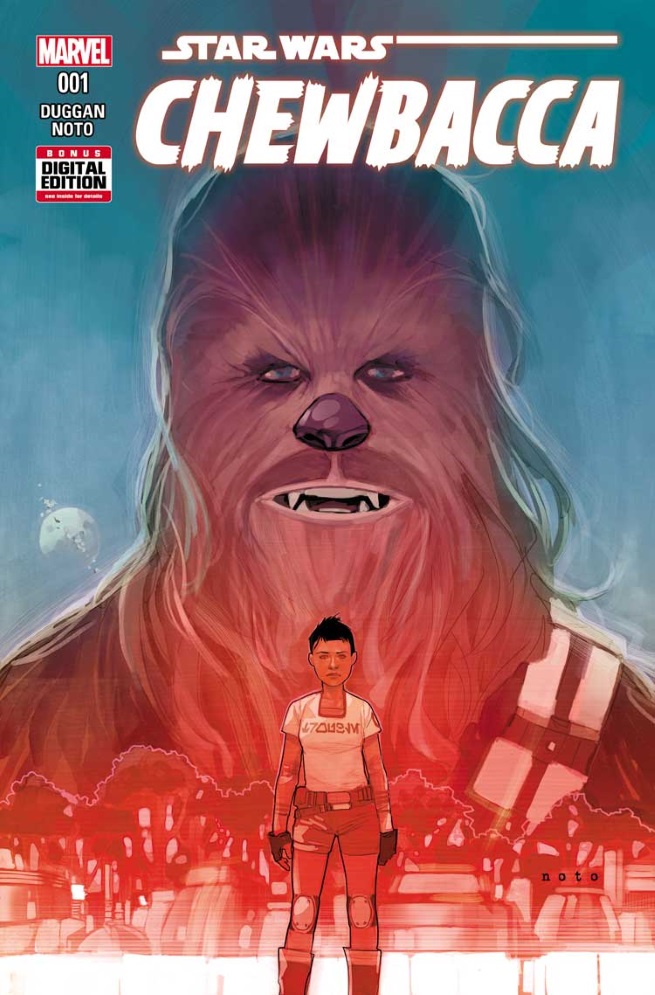 4.  Secret Wars #6
5.  Doctor Strange #1
6.  Star Wars #10
7.  Chewbacca #1
8.  Journey to Star Wars #2
9. Guardians of the Galaxy #1
10. Amazing Spider-Man #2
Ten years ago, it would have been impossible to think that Strange and Guardians would be in the top 10—my how the movies have changed the publishing world.  It's a little surprising that "the" event book of the year is down in fourth place—especially since it's under a launch of a relatively
new character, Gwen Stacy Spidey.  It's also a real shock to me that Strange is in the top 10, but putting Jason Aaron on the book and releasing press pics from the set were good ways to boost sales of a basically C-list character.  Brian Michael Bendis, who isn't writing nearly as good as he used to, owned two of the top 10 slots.  Aaron owned two as well (in addition to Strange, he writes Star Wars).  Overall, Marvel captured 44% of the monthly market.  DC was say down at 22%, and Image was at 9%–almost half of what DC got, but they offer a third fewer titles—Image shipped 55 comics to DC's 78.  Perhaps more notable: Marvel creamed DC in sales, but offers significantly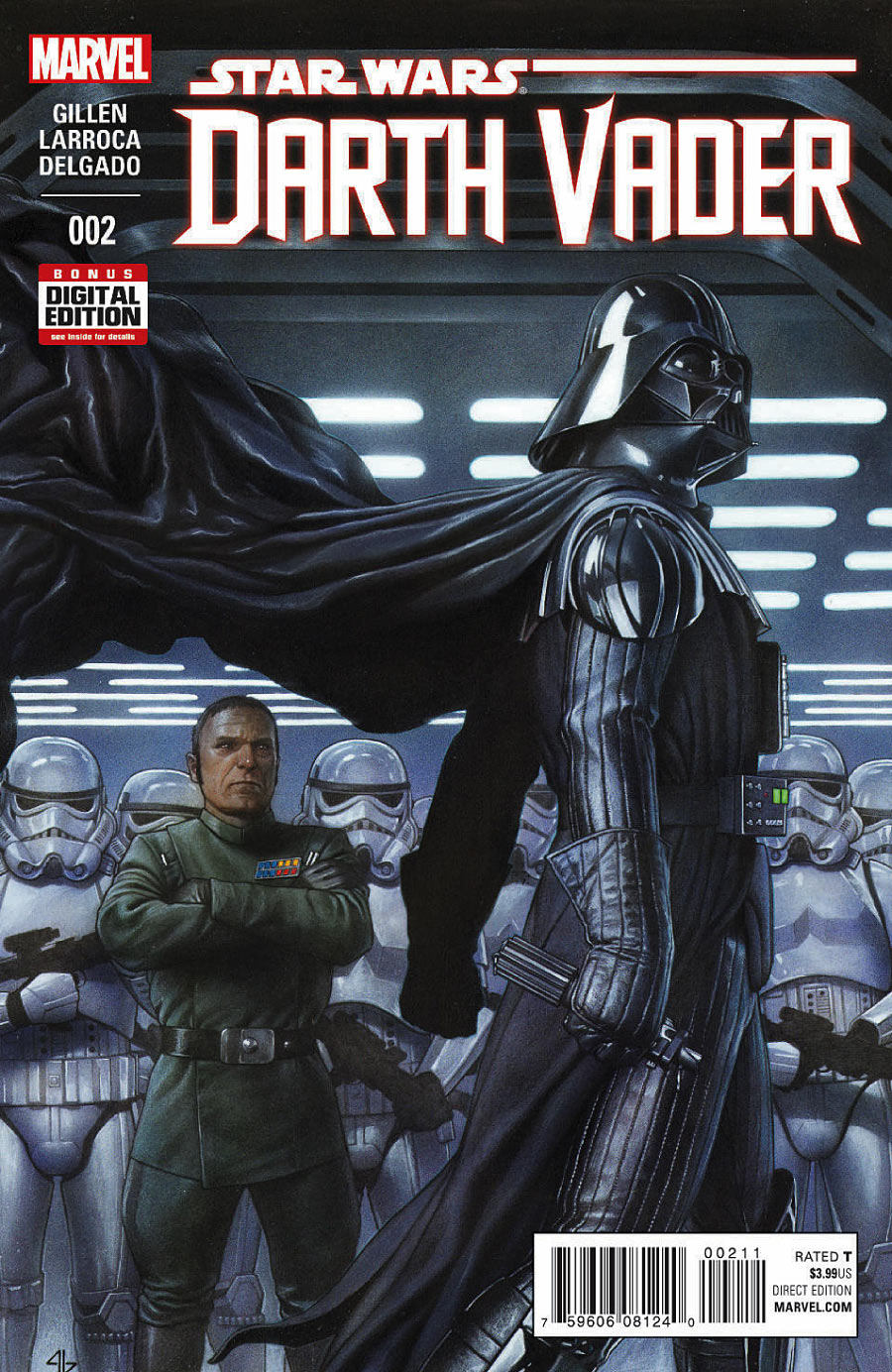 fewer books—they shipped 68 titles in October.
And if you dig deeper than the top 10, you still see Marvel, Marvel, Marvel.  DC got only two books in the top 20, and Marvel owned 75% of the top 40 books sold.  Wow.  This in spite of DC offering a new Batman book (Batman and Robin Eternal #1), a new Teen Titans event (Titans Hunt #1) and several Darkseid War tie ins.  The company is on life support, which is proof that movie buzz ain't everything—Man of Steel 2 is all over the papers, but nobody's buying DC's paper.
Nice to see a bunch of Image comics doing well: Paper Girlz and Walking Dead hit the top 40.  As did an IDW title—Back to the Future.  That's a bit of a surprise.  Also cool to see Marvel's Karnak #1 sell in the top 40—beating numerous DC Bat-books—because it's proof that creative talent can still sell comics.  Again, movies aren't the end-all for sales numbers.
Although Movies are hardly irrelevant…The graphic novel front was also dominated by Star Wars books:
1.  Star Wars Vol 1

2.  Darth Vader Vol 1
3.  Bitch Planet Vol 1
4.  Deathstroke (sold with a mask)
5.  Marvel Super Hero Contest of Champions (reissue of the 1980s series)
6.  The Walking Dead Compendium Vol. 3
7.  Saga Vol. 5
8.  Outcast Vol 2
9.  Lumberjanes Vol 2
10.  Injection Vol 1
It's worth noting that the latest Walking Dead doorstop cost $50—rocketing up Image's share of the dollars spent on trades—and Bitch Planet almost sold as well as Darth Vader.  BP is a stellar comic
with no movie tie-in—it's rising solely on its own merit. 
As for the quality of last month's books: I'd say fairly high.  Marvel's output was standard Marvel, which is high-quality "safe and corporate" stories, made more notable by a few risk-taking books (Karnak, Unbeatable Squirrel Girl) and better-than-average titles like Amazing Spider-Man, Ant-Man, Old Man Logan, and Ms. Marvel.
DC continues to run on Bat-fumes, with their top 9 sellers all featuring the Caped Crusader or characters related to him (Robin, Harley Quinn, etc.)—their 10th best-selling book was Superman
#45 (ranking at #49 in overall sales) and then it's mostly even more Batman-type books.  I think he has his cowl-marks on half the books they publish.
 Image's best books of the month were Paper Girlz, We Stand on Guard, and Black Magick, while Walking Dead continues to be a solid monthly cliffhanger book.  Archie comics keeps going with its relaunch, and Jughead #1 came in at #71.  The quality is there, but sadly my interest is not.