Wolverine is already "dead," and, sadly, it didn't go that way.  No big stories over the past couple weeks, just lots of little news items…
BERKELEY BREATHED DRAWS STAR WARS!  The cover for the relaunched Star Wars #2 will feature art by the great Bloom County cartoonist.  Far as I know, this is Berk's first foray into comic books!
THE MONSTER UNIVERSE.  Marvel Studios has been so successful with its superhero properties, Warner Bros. has DC, Sony owns several Marvel properties, and Universal has…The Mummy?  That's right, Universal Studios long-gestating plan to take advantage of its library of all the classic Bela Lugosi/Lon Chaney type monsters (Wolfman, Dracula, Frankenstein and his Bride, Creature from the Black Lagoon, Invisible Man, etc.) has morphed into a plan to reboot the characters as modern-day superheroes.  Way to be original, guys.  Marvel made the spandex movie great—you could have done the same for classic monster films.  Instead, you'll copy Marvel and you'll probably do it badly and be late to the party anyway.
GUARDIANS OF THE GALAXY ARE THE NEW AVENGERS.  I guess having a hit movie is enough to give you more comics than Wolverine or The Avengers.  By early next year there will be at least eight Marvel monthlies featuring the Guardians of the Galaxy: the main title by Brian Michael Bendis, Star-Lord, Rocket Raccoon, Guardians 3000, Marvel Adventures: GotG (all ages), Gamora, and Guardians Team Up.  The debut issue of Team Up, the latest entry, will be written by Bendis and, get this, illustrated by the great Art Adams.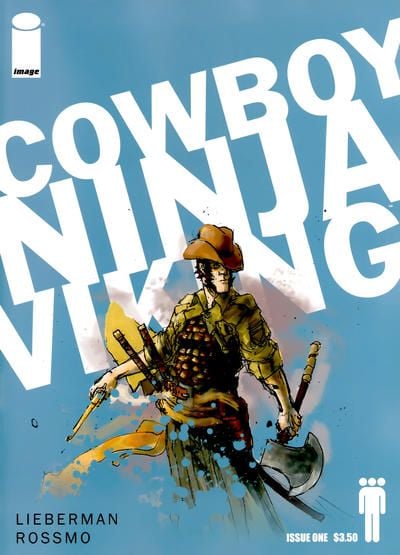 COWBOY VIKING NINJA.  Speaking of Guardians of the Galaxy, the movie adaptation of the Image comic just signed Chris Pratt as the lead, which is good news for series creators AJ Lieberman and Riley Rossmo but bad news for those of us who just want to see him be Star-Lord all the time.  Between Guardians and Jurassic Park, I'm not sure Pratt his time for another franchise…
THE NEXT SOLO BATMAN MOVIE: BATVERSE.  Will be The Lego Batman Movie, and it's not coming until 2017.  But I for one look forward to it.  As you'll find out on my end of the year list, The Lego Movie was the best Batman movie of all time—and for the 2017 film they plan to include every Batman ever (much like Marvel's current "Spiderverse" event).  I wonder if they'll include Batman of Zur-En-Arrh?  Owlman? Batmouse?  In other Batverse news….
GOTHAM MAY FEATURE ROBIN.  In the womb, anyway.  The showrunner says Dick Grayson's parents will appear on the show.  He also said Harley Quinn will appear in a later season, as will Joker.  I hope they really show the progression here, in real time, so we see Bruce turn into Batman by the time he's about 18 years old. 
MARK WAID TO LEAVE DAREDEVIL.  Mark Waid has been writing the adventures of Matt Murdock since 2011 (and artist Chris Samnee has been along for most of that ride), but it's time to say goodbye.  Waid's run has been phenomenal not just in terms of overall quality but in the entirely different approach he took to the character.  Ever since Frank Miller transformed Daredevil from a C-lister whose book struggled to find readers into the Marvel version of a Dark Knight, DD has been cynical and raw.  Under Waid, Murdock's life
turned around and we began to see vibrant color.  It's still a great comic, just not as great as it once was—although the current Purple Man storyline is wizard.  Here's hoping Waid ends it all with a triumphant storyline.
GLOBAL FREQUENCY HEADS TO TV (AGAIN).  But this time, it looks like a sure thing—because Jerry "big explosions" Bruckheimer is attached to produce for the FOX network.  Never heard of the comic?  Check this out.
WONDER WOMAN HAS ITS DIRECTOR…And it's Michelle MacLaren of Breaking Bad, Game of Thrones and The Walking Dead.  It will be her first film.
THE RETURN OF HOWARD THE DUCK.  Perhaps based on the success of Rocket Raccoon and the general buzz over Squirrel Girl, another animal character will get a 2015 solo book.  Chip Zdarsky (artist on Image Comics' Sex Criminals) will write, and the great Joe Quinones will illustrate, an new Howard the Duck series.  Howard will be rebooted as a private detective. 
REST IN PEACE, GLEN A. LARSON.  Lastly, we recently lost a bona fide TV genius who created some of the most popular "comic book-y" TV shows of my generation and the one before me, including The 6 Million Dollar Man, McCloud, Quincy, The Fall Guy, Knight Rider, The Hardy Boys, Battlestar Galactica, B.J. And The Bear, Buck Rogers In The 25th Century, Magnum P.I., and the eternal classic Manimal.  Thank you for making so many hours of my life pass quickly, bringing me closer to freedom from the bondage of existence.
               PIC MANIMAL