Marvel has been messing with time for the past two years, with just about every comic jumping around the time stream. They're obviously building to some kind of New 52 reboot, and they've hinted that, at least for the Avengers, major time-based changes are coming soon as the book will jump eight months ahead and then tell its story backwards, with each issue coming a month closer to the present day. But unlike DC's stunt-approach, Marvel is reorganizing its timeline (and product line) organically–and having lots of fun with it. In fact, I thought that DC really missed an opportunity with the Flashpoint event that prompted the new 52: They could have killed every one of their characters, created all kinds of bizarre alternate realities, and just had a blast before rebooting and tightening it all up again.
Marvel seems to be playing it better (but I wish that the Avengers books were higher quality): They brought forward the original X-Men; Deadpool has had a bunch of comics drawn in the styles of other eras; they brought back Spider-Man 2099; Hulk jumped through timelines for a while; Thor told three stories of past, future, and present…All cool stuff.
And Marvel's 100th anniversary celebration, a bunch of books about what Marvel's publishing line might look like in 2061, promises an Avengers book by none other than indie favorite James Stokoe, whose advance art is phenomenal (see above). As is the team line-up, which includes Beta Ray Bill and Dr. Strange fighting the Mole Man.
The Fantastic Four's celebration, out this week, features the team's children uniting after Marvel editorial mandates killed off or disbanded the original team in a story by Jan Van Meter and Joanna Estep—the first all-woman creative team for an FF book.
And in other news….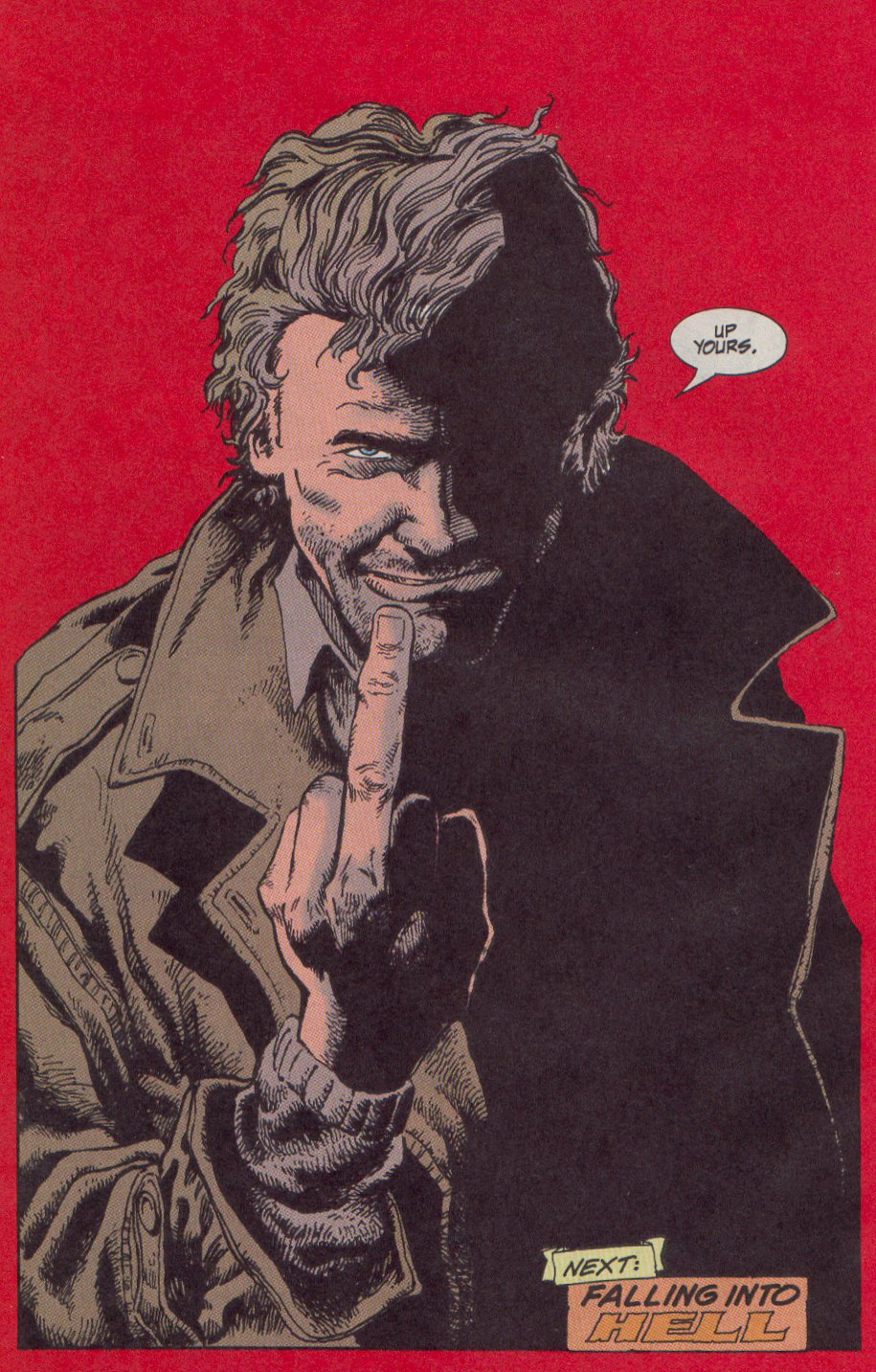 MARVEL ANNOUNCES A NEW DIRECTOR OF S.H.I.E.L.D. Looks like Agent Coulson is in! Clark Gregg in interviews has revealed that he will be the new Director, beginning with season two of the SHIELD TV show. This begs a lot of questions. First, if Sam Jackson was on his way out, why didn't they just kill him in Captain America instead of having that contrived and predictable "fake death?" The answer is probably timing, so I can forgive that one. The second question: What's wrong with Sam "I never saw a script I didn't like" Jackson? Is he sick? And finally…Marvel's comic book universe has put black eyepatched Nick Furys in place; can we finally get rid of Nick Fury, Jr.? And if we do, can Coulson get an eyepatch? I know he can't smoke cigars on TV, but he could at least get the grey-grizzly hair…
CONSTANTINE CAN'T SMOKE EITHER. It's a Network thing. So on his TV show, he won't be smoking—which kills the possibility of an adaptation of the best Hellblazer story I ever read: The one where he gets cancer, written by Garth Ennis.
SUPERMAN. Geoff Johns and John Romita, Jr.'s take on the big blue boy scout has finally come out and it is…Damn good. When Johns is really writing, he's excellent at these kinds of re-entry point stories. And Romita's art is some of the best he's done in recent books. I really can't wait to see what happens next! Finally, a second DC book for my pull list (the other is Batman).
SAVAGE HULK. Anybody read issue #1 of this anthology book, by Alan Davis? He's such a terrific artist…Marvel has revealed future creators on this title will include Gabriel Hardman, best known for a noirish style, and the great Jim Starlin (in a Hulk vs. Annihilus story). Check it out—we need to support outside-the-continuity-box titles like this.
BATMAN BATMAN BATMAN. Three new Batman comics are coming, and only one looks crappy. That would be Arkham Manor, which will be written by Gerry Duggan and Shawn Crystal (the team behind the mediocre Deadpool Now! book). The other two sound interesting: A digital-first translation of Jiro Kuwata's 1996 Bat-Manga comic (which inspired several Grant Morrison stories, as I understand it) and, best of all, multiple-Eisner awardee Becky Cloonan on a book called "Gotham Academy." Her book will be told from the point of view of kids who attend school in Gotham City. Sort of a 90210 version of Gotham Central. Sign me up for that one now.
BUT DEADPOOL DOESN'T HAVE TO BE CRAPPY! Peter David is one of the best writers in the comic book world (note: I said writers, not plotters). His character work is second to none. And, along with artist Scott Koblish, he's taking on a new miniseries: "Deadpool's Art of War." It will indeed borrow heavily from Sun Tzu's philosophical tactician's manual.
THE FINCHS ON WONDER WOMAN. Married team Meredith Finch and David Finch will take over Wonder Woman when Brian Azzarello and Cliff Chiang end their run with issue #36. Azzarello and Chiang provided a truly fresh take on the character, but the story has gotten stale of late—it's time for them to move on. Not sure this is the right move for the character, but some kind of change was needed.
AMERICAN GODS THE TV SHOW. Neil Gaiman's American Gods is pretty much a masterpiece in American literature, and it's coming to TV…On Starz. The good news is, the cable network hired reputable show runners who have worked on Hannibal and Heroes, and Gaiman will exec produce.
THE KITCHEN. This November, fan favorite Ming Doyle will illustrate a new Vertigo Comics series to be written by a new writer (Ollie Masters) that will take place in NYC's Hell's Kitchen in the 1970s. Put under the "true fiction" category: No capes, no powers. Just real mafia wives trying to run their real families when their husbands are busted for work the Family. Sounds good.