So I did a top 10 of my favorite 1980s DC miniseries because the 1980s remain my favorite decade for comic books. I skipped the 1990s because there was Kingdom Come but not many other minis that really thrilled me. So DC, what have you done for us lately?
Here's my faves of the 2K century.
And if you want to see the other entries in my miniseries of posts about miniseries, check out this link.
10. Arkham Asylum: Living Hell (6 issues, 2003)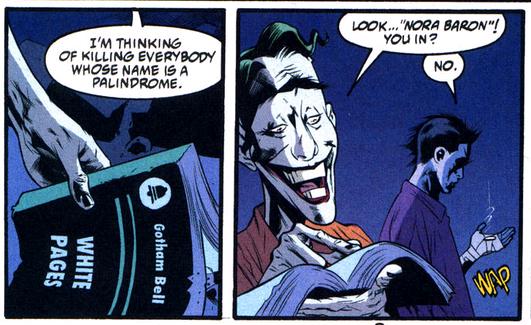 I'm thrilled to be able to recognize Dan Slott. He writes "typical" superhero stories: Nothing metaphysical or groundbreaking, just damn good plotting and writing. People like Slott and Mark Waid can be overlooked when "great" writers like Grant Morrison or Frank Miller are being discussed, but they shouldn't be. The stories Dan Slott writes are the meat and potatoes of the comic book industry.
In this mini, he and Ryan Sook went off the beaten path to focus on Batman's rogues gallery. It's funny, scary, and fabulous.