MARK WAID posted on DC/Marvel contracts throughout his long history in the business.  Very interesting, very even-handed, and not-at-all bitter.  It's nice to see a creator who recognizes that corporate comic books are owned by corporations, and corporate contractors get what thy contracted for.  No more.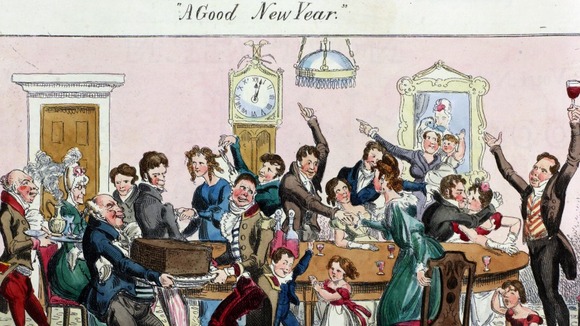 WHAT IS THIS?  It's a panel from the world's oldest comic book, published in Scotland in 1825.  More here.
NEW BOOK TO BUY! This isn't really a comic book per se, but "Boy With the Dry-Erace Face" is a neat little ebook you can get for cheap at Amazon.
KYLE BAKER MADE AN AWESOME MAN OF STEEL GAME. Here. You get to create mass mayhem by dragging and dropping Superman across Metropolis. Hilarious!
NEW CHRIS ROBERSON PROJECT.  Chris "I Zombie" Roberson is teaming with artist Scott Kowalchuck on an Oni Press comic bout spies with superpowers called The Mysterious Strangers, and it will have a 1960s vibe.  Should be great.
BOOM! BOUGHT ARCHAIA.  BOOM! Studios bought the publisher of Mouse Guard, Jim Henson's Tale of Sand, and Rust and Lucid (both of which have movie development deals).  This officially makes BOOM! the largest indie comic publisher around.
PUMP.  A new series on Showtime about the Venice Beach muscle scene in the 1970s.  Is this comic book news?  Yes, because it stars a human comic book: Arnold Schwarzenegger!  Pumping Iron is my favorite Arnold movie (seriously).  If you haven't seen it yet, you need to.
SCOTT SNYDER AND SEAN MURPHY'S THE WAKE.  The first issue of the new Vertigo series by DC wunderkind Snyder and one of the best working artists today was officially the best selling Vertigo comic in ten years.  It sold better than Vertigo comics by Grant Morrison, Jeff Lemire, Andy Diggle, Garth Ennis, and many other "name brand" creators.  It sold better than Vertigo #1s specially priced at $1.  Why?  I hope it's because of Snyder's other Vertigo book, American Vampire, rather than his mediocre work on Batman.  Or because of Murphy's brillaint work on Punk Rock Jesus.
DARK HORSE DIGITAL COMES TO APPLE.  So Apple will sell Sin City, but they censored Joe Casey's Sex #1?  Go figure.
VIN DIESEL IS THANOS.  No, not really.  But Marvel is talking with him about a role in an upcoming movie, and I can't imagine who else he could be.  Other than Doctor Strange.  (Kidding, of course.)