Your news of the week, featuring the latest things I care to comment on in print, TV and movie related comic books stuff.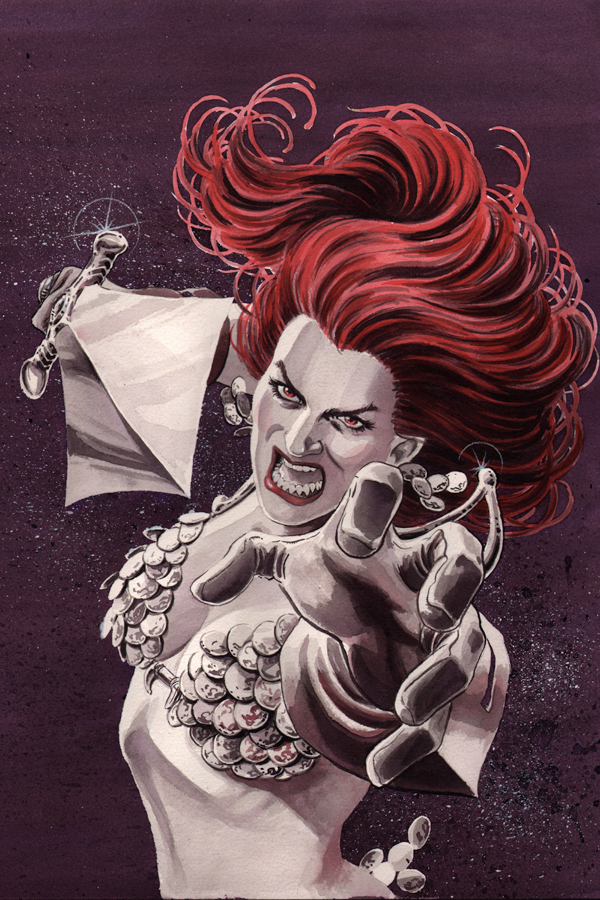 THE FANTASTIC FOUR MOVIE. 
I'm moderately excited that Josh Trank is directing (I liked but didn't love Chronicle, largely due to the handheld camerawork—which I find contrived and which makes me motion sick), but I'm hugely excited that Matthew Vaughn will produce.  Even if he is the guy who said that the superhero genre was going to die three summers ago, when he launched the Kick-Ass movie.  What I'm not excited about?  The writer, who is three-for-three with crap: Two books (
Abraham Lincoln: Vampire Hunter
and
Pride and Prejudice and Zombies
) and one flick (Dark Shadows).
THE INDESTRUCTIBLE HULK.  You know, Joss Whedon went on record saying how hard it is to make a good Hulk movie.  Generally, I agree—it's also hard to make a good Hulk comic.  Peter David's run was long and legendary, but it was too offbeat for mainstream comics—let alone movies.  And other than that and a brief John Byrne run that was too "inside baseball" to serve as a foundation for a film, there really haven't been any great Hulk comics.  Good ones, sure.  But not great ones.  Until now.  Mark Waid's current Hulk books a joyous rollercoaster of mayhem and science fiction.  And since Hulk is a S.H.I.E.L.D. agent in it, it seems tailor made for a movie adaptation.  Until then, though, Walt Simonson is signing on as artist and he'll be taking Hulk on adventures in Asgard.  How "can't wait" is that—Simonson drawing Thor again?  If you're not reading this, you're an idiot.  I'm looking at you, CD.
GAIL SIMONE ON RED SONJA.  DC let her go—in a pretty cruel way, considering that she's given them years of some of the best DC comics around (Secret Six, e.g.)—and Dynamite picked her up, to work with Walter Geovani on the art chores.
JUSTICE LEAGUE DARK.
  Despite all evidence that DC can't get a movie off the ground, their plan for a movie featuring folks like The Demon, Swamp Thing, and Deadman—to be helmed by no less than Guillermo Del Toro—actually appears to be movie forward.  Frankly, I think this movie would be way more interesting than a "regular" JLA movie.  Also, there's really little change a JLA movie would be better than Avengers, so this would be DC's opportunity to stake out new(ish) ground.  I say "ish" because they already did a Constantine movie,
with Keanu Reeves, and it was pretty bad.
NEW 100 BULLETS SERIES.  While I appreciated Brian Azzarello and Eduardo Risso's career-defining crime series, I can't say I was moved enough to read past the first trade.  But it has many avid followers, so I'm passing this item along: A&R are reuniting for a Brother Lono miniseries, which will take place after the 100 Bullets series concluded.
FREE MARVEL COMICS!  Through ComiXology and the Marvel app, you can get four free Guardians of the Galaxy comics created by Brian Michael Bendis and Michael Avon Oeming.  They'll be prequels the Guardians series coming in March.
APPLE'S COMIC APP IS CENSORING CONTENT.  This week, Marvel announced a new iOS app for its digital subscription service—one I'm eager to try—but at the same time, Image Comics iOS and ComiXology iOS were barred from distributing Joe Casey and Piotr Kowalski's new series titled, "Sex."  (I've read the comic and it's pretty good and slightly graphic—but hardly porn, and definitely not hardcore.)  This is a little scary to me—Apple dominates the cell phone and tablet market, and if they're going to be censoring content that is not illegal….