Black Panther (Every Appearance of)
By Jack Kirby.  Grade: B.  1-4, 5, 6, 7-12
By Ed Hannigan and Jerry Bingham.  Grade: C+.  13-15
Chronology: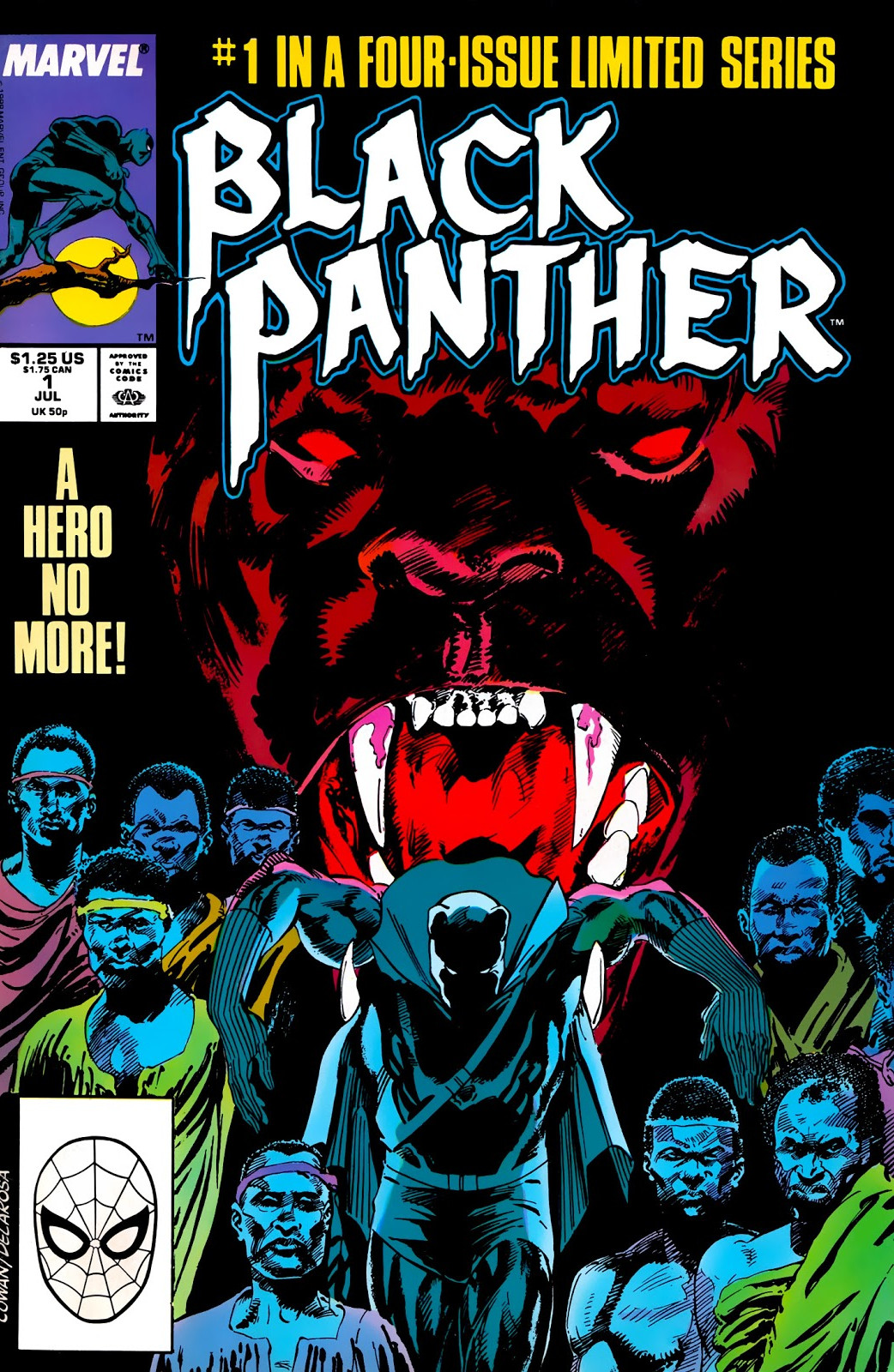 His 1980 Appearances.  1981-1987.
Black Panther Vol. 2 by Peter Gillis and Denys Cowan (miniseries).  Grade: C+
Panther's Prey (1991) by Don MacGregor and Dwayne Turner.  Grade: C
BP in the early 1990s.
Black Panther: Marvel Knights (1998) by Priest and Mark Texiera and others.  Grade: B
Black Panther (2005) by Reggie Hudlin and John Romita, Jr. and others.  Grade: A- (Romita issues)/B- (non-Romita).  Part one, Part Two.
Fantastic Four 554-553.  Grade: C
Black Panther Volume 5 by Reggie Hudlin, various artists.  Grade: C
Doomwar.  Grade: F.
Black Panther: The Man Without Fear by David Liss and Francesco Francavilla.  Grade: B+
511-513 (uses Daredevil Vol. 1 numbering), 514, 515-520, final issues
Black Panther (2016) by Ta-Nehisi Coates and (mostly) Brian Stelfreeze  Grade: B-