A whole lotta fill-ins. First, Iron Man meets Jack "Werewolf by Night" Russell and Mockingbird, and they take on Morgan Le Fey. Then there's a one-issue Happy Hogan solo story with Spymaster.


Issue #211 brings us Living Laser.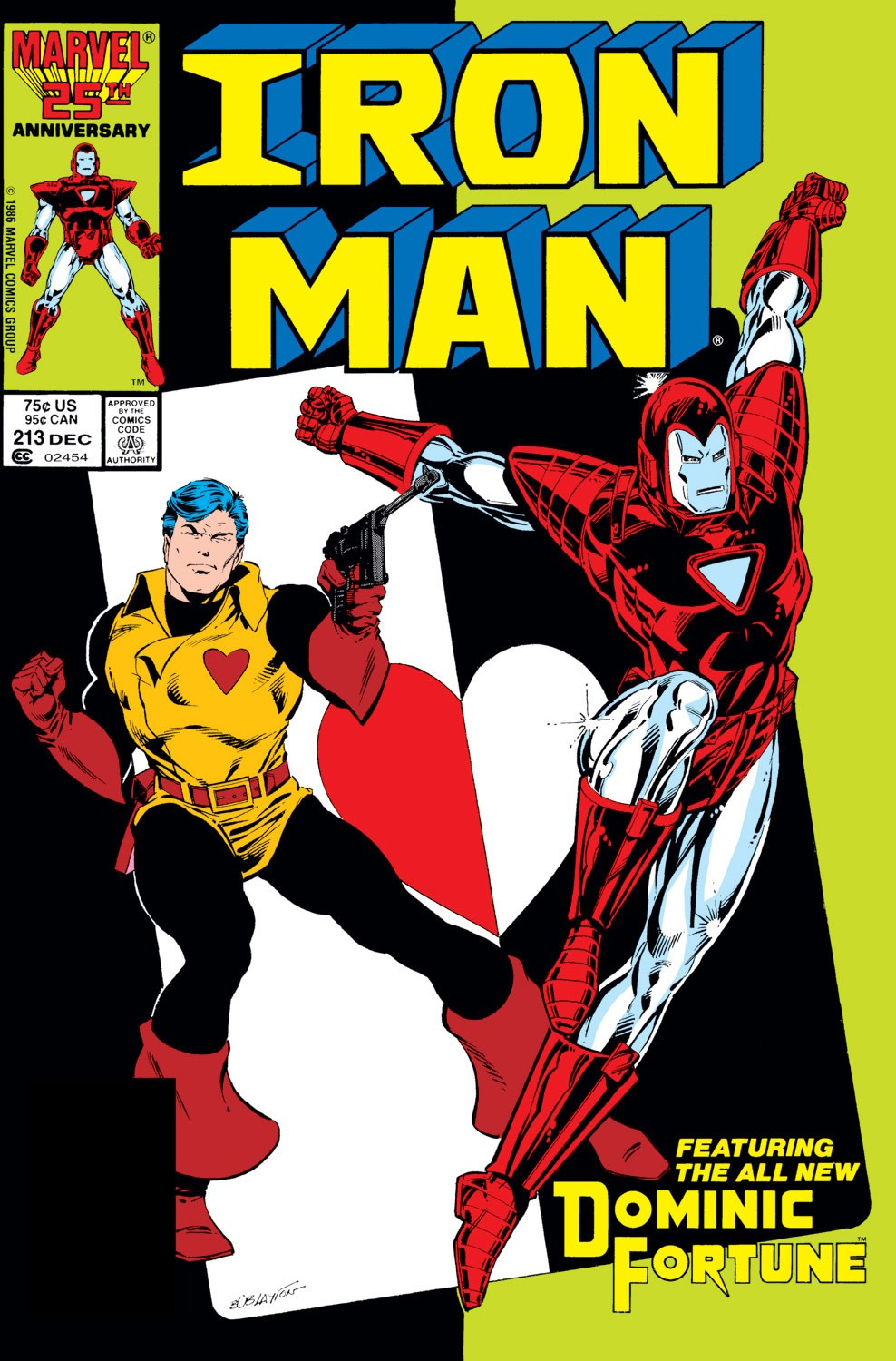 Issues #212-213 are a two-issue tale of Dominic Fortune. And we end with issue #214 about the Secret Wars Spider Woman, Julia Carpenter, a character who never really amounted to anything. Hawkeye appears as well.
Henry Gyrich and Valerie Cooper want her.
None of these stories matter.  They're not bad, just forgettable and bland.
Creators: Danny Fingeroth (scripts #209-210, 212-214), Howard Mackie (script #211), Rick Hoberg (art #209), Mark Bright (art #210), Alex Saviuk (art #211), Dwayne Turner (art #212), Javier Saltares (art #213).
Grade: C
For the complete history of the MU, year by year, go here.
And see my Ratings of Runs on comics here.