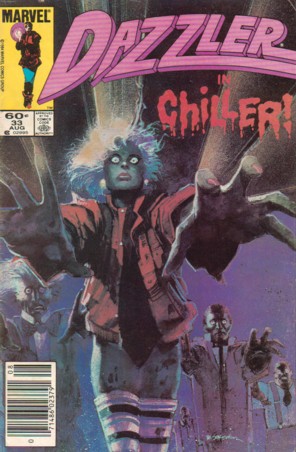 Issue #33 pays tribute to Michael Jackson for the Halloween issue.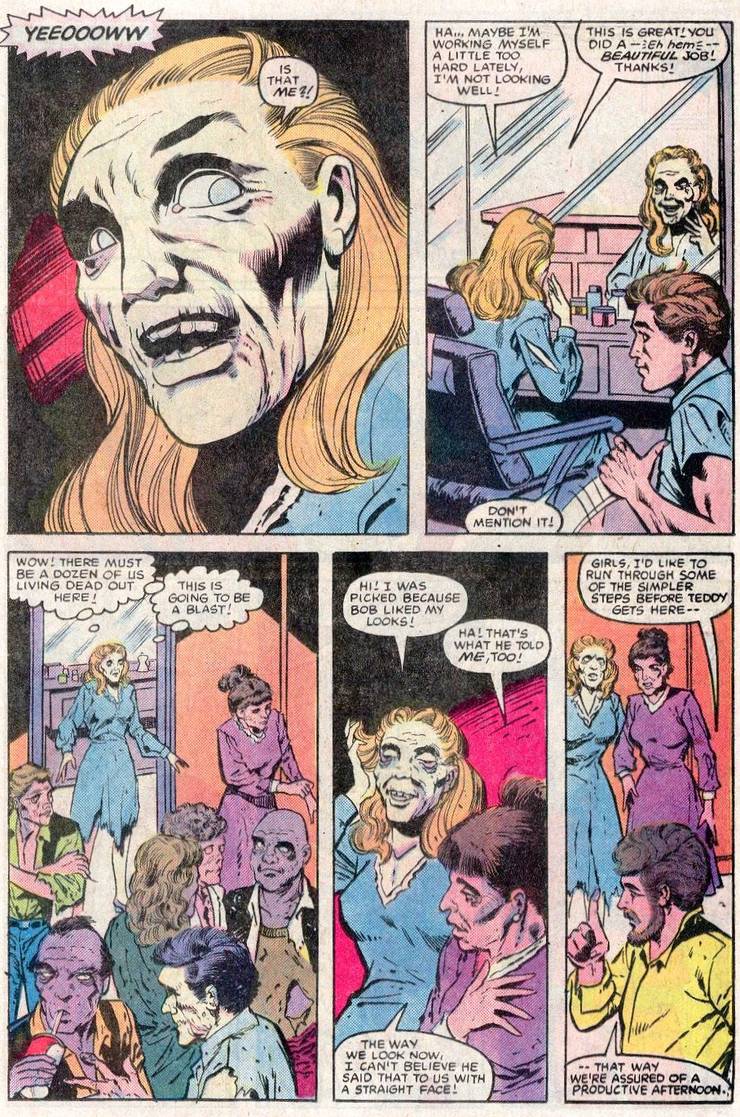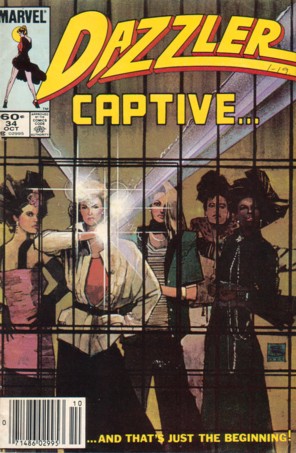 To all you clamoring for a return of Millie the Model, issue #34 is your comic.  Dazzler has given up on music (despite the fact that she was opening for a national performer just 20 issues ago—you'd think she could have sustained a career!) and is now selling her body.  And while auditioning for Millie's modeling agency, she uncovers a plot where models are being kidnapped and forced to wear polyester.
Seriously.
Then, when that job doesn't work out for obvious reasons, she tries to be a bartender, do retail sales, and eventually gets into a fight with a roller derby team.
Even Bill Sienkiewicz covers can't redeem this series.
Creators: Mike Carlin and Geof Isherwood
Grade: F
For the complete history of the MU, year by year, go here.
And see my Ratings of Runs on comics here.