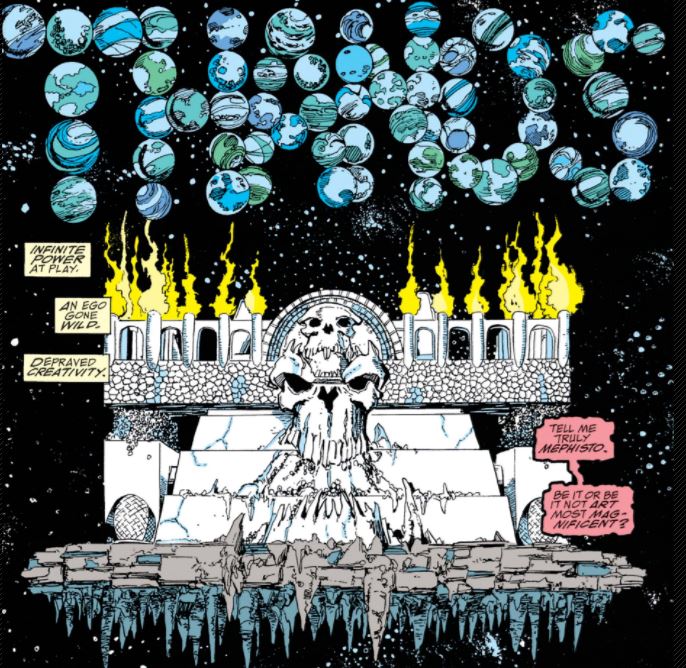 Jim Starlin's pacing may be slow, but he knows how to build drama without losing an audience.  Halfway through the miniseries and we're just now getting the whole band together.  It is so much fun seeing George Perez draw just about everyone.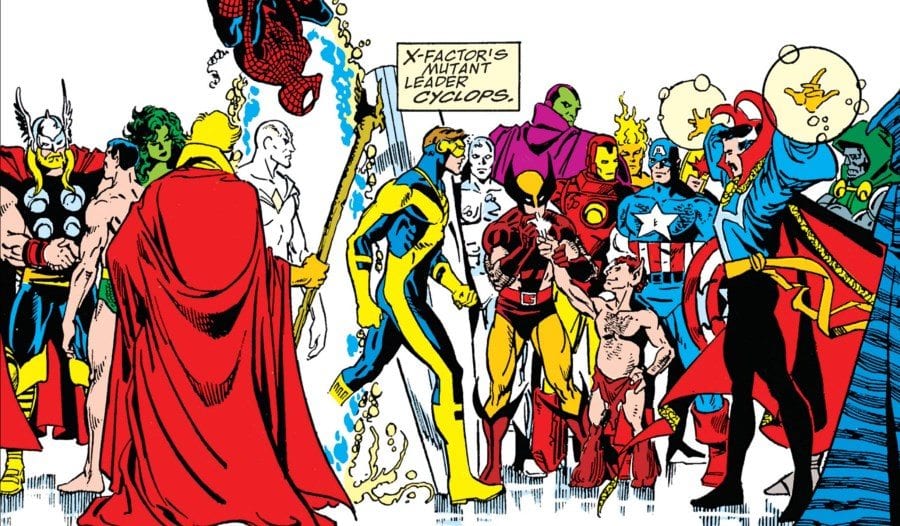 But while the recruitment is on, led by Adam Warlock, we get nice little character moments like this one…
Plus, we get a great two-page spread of the main cosmic powers of the Marvel Universe…
Next issue, it's on like Donkey Kong.
Tie-Ins
Doctor Strange: Sorcerer Supreme #33.  He time-travels to Egypt and meets Cleopatra and Caesar.  Then Thanos applauds.
Creators: Roy and Dann Thomas, Chris Marrina.  Grade: D
Silver Surfer #55-56.
Thanos gets revenge on Warlock for turning him to stone.
And does Surfer the way Jabba did Leia.  There's also some views of a potential apocalyptic future…
…In which Silver Surfer is Thanos' slave.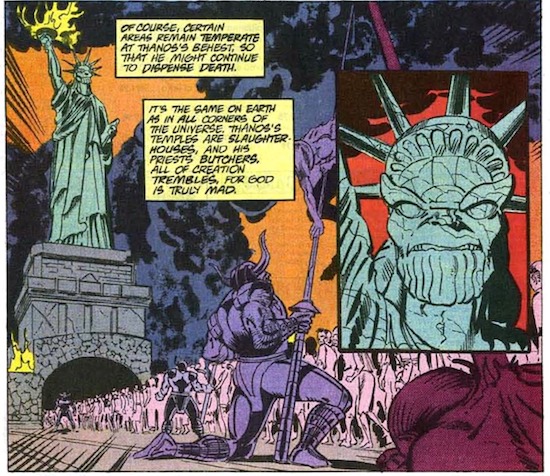 Thanos as Lady Liberty is a nice touch
You don't have to read these to follow Infinity Gauntlet, but they're some good issues.
Creators: The Rons (Marz and Lim).  Grade: B
For the complete history of the MU, year by year, go here.
And see my Ratings of Runs on comics here.