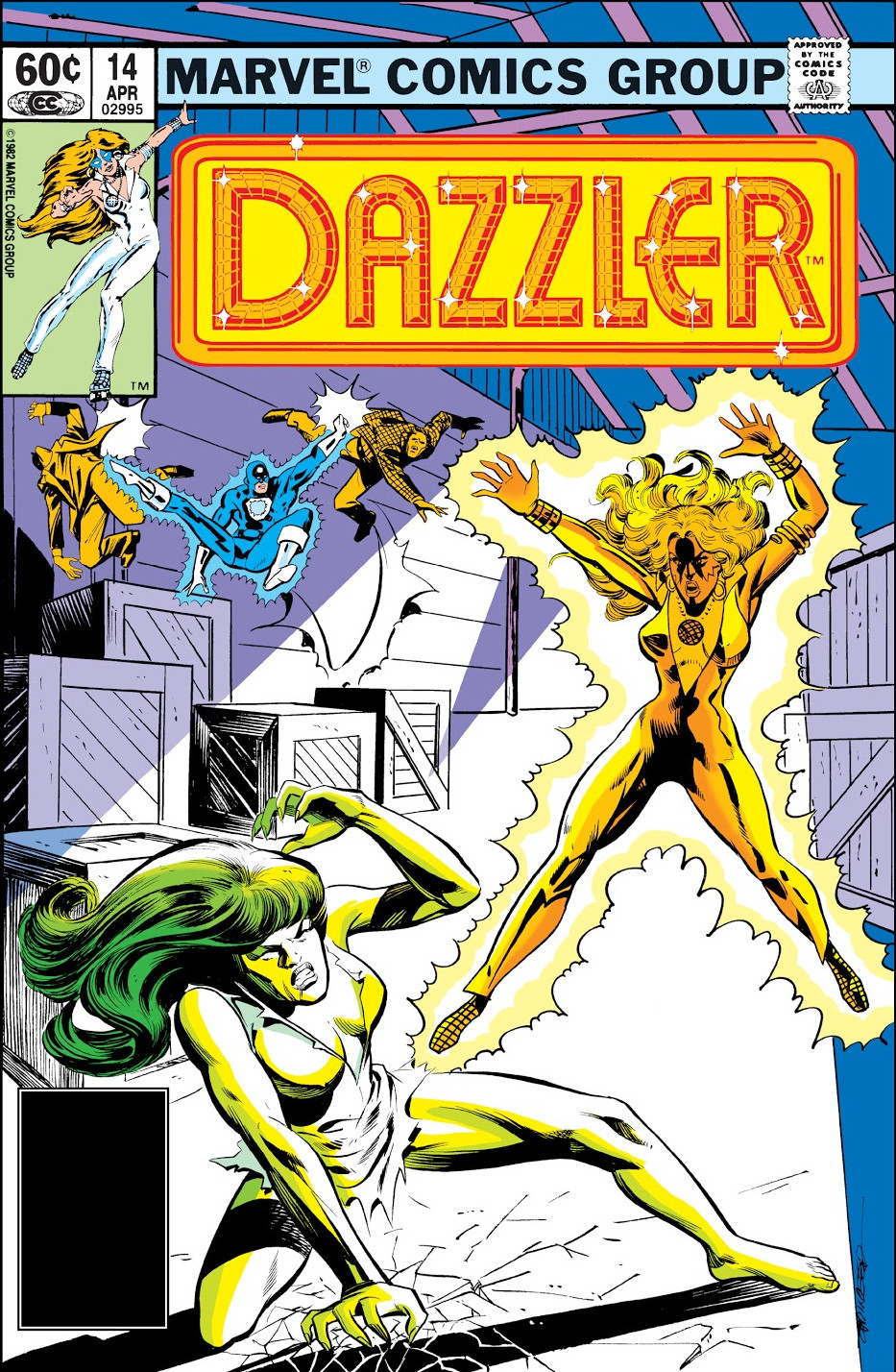 If you're going to try to boost flagging sales, you put in a guest star.
But…She-Hulk?
And Blue Shield? Not really putting your best foot forward, Marvel.
Creators: Danny Fingeroth and Frank Springer
Grade: C-
For the complete history of the MU, year by year, go here.
And see my Ratings of Runs on comics here.