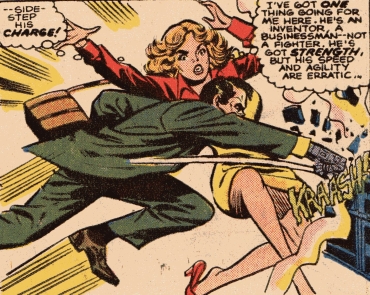 Not much of a point to this issue. Dazzler frees her manager, who got kidnapped by Techsmith. It's so lame, she doesn't even need her powers to take down the villain.
She hits him with her purse.
Creators: Danny Fingeroth and Frank Springer
Grade: D
For the complete history of the MU, year by year, go here.
And see my Ratings of Runs on comics here.