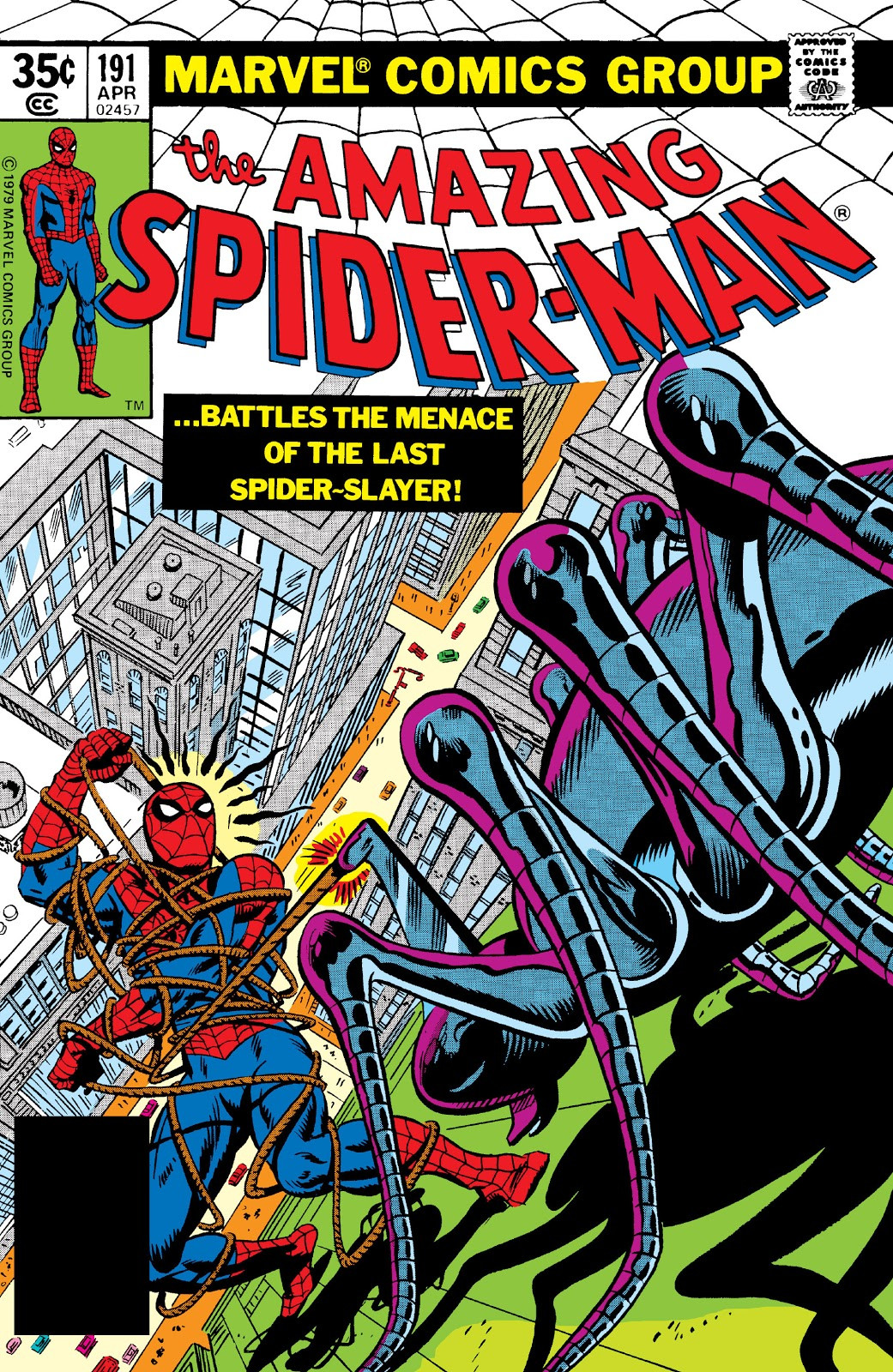 Last issue, Man-Wolf "died" in a fight with Spider-Man, so of course Jonah Jameson (father of Man-Wolf) blames Spidey (it was an obvious accident, though) and swears to get revenge.
That mans yet another Spider-Slayer robot.
This time, Spencer Smythe designs one that looks like a spider because, why not?  Then, brilliantly, he ties the two characters together.
During all the drama, JJJ is betrayed by Smythe (of course) and Spider-Man has to save Jonah's life (again).   Which forces JJJ to have a conscience.
By the end, Jonah feels humiliated and cries.

Creators: Marv Wolfman and Keith Pollard
Grade: D
For the complete history of the MU, year by year, go here.