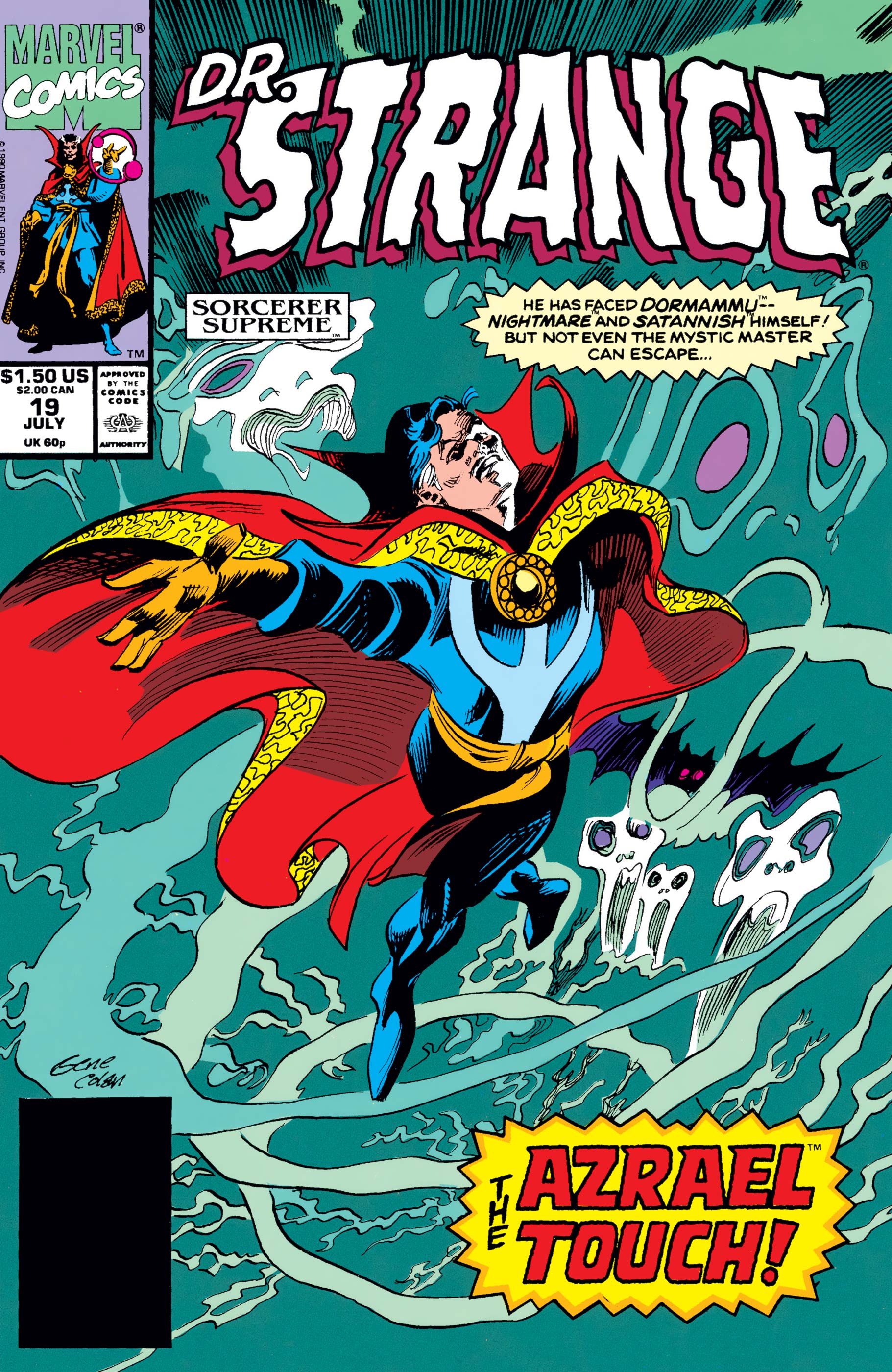 Nice to have Gene Colan drawing Dr. Strange again, a character for whom his use of dark and shadow is perfect.
It's a standard demon-incursion done-in-one.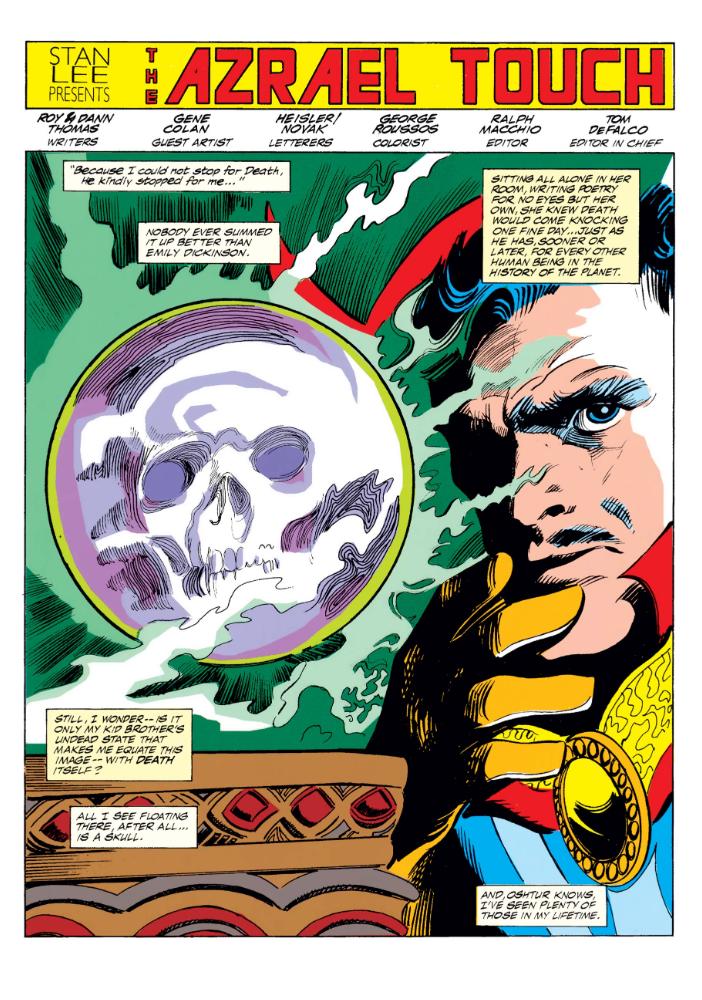 Strange sums himself up nicely here:
Creators: Roy and Dann Thomas, Gene Colan
Grade: C+
For the complete history of the MU, year by year, go here.
And see my Ratings of Runs on comics here.