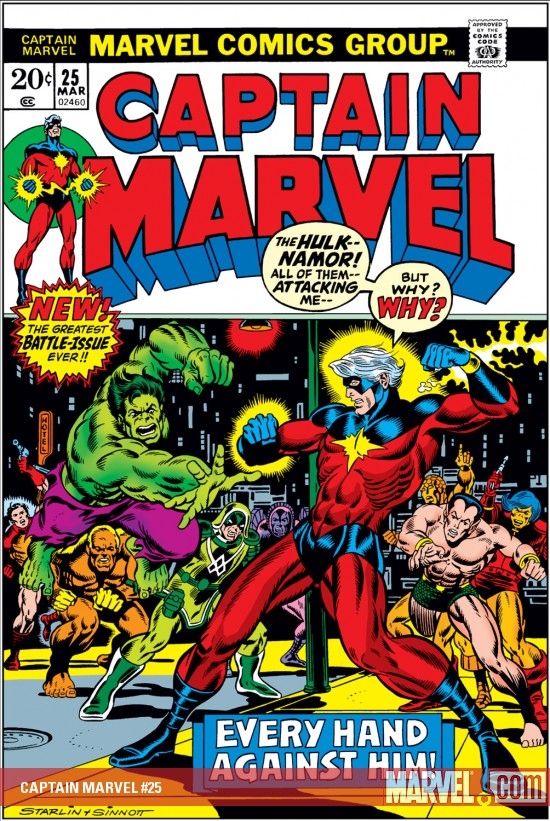 Every 8 months or so, Marvel would try to revive a Captain Marvel solo book.  I'm assuming that this was partly to address their desire to keep the copyright from DC.
But they keep being bad.  In this one, Rick Jones' dialog is so stilted towards being a hipster that it completely distracts from the story.  This panel shows what I mean.
The story itself isn't terrible.  Skrulls disguise themselves as Mar-Vell's friends and family members in order to drive him crazy.
I love that concept.  I'm shocked it hasn't been used more.
Creators: Mike Friedrich and Jim Starlin
Grade: D+.  Which is actually good for a CM book.
For the complete history of the MU, year by year, go here.
And see my Ratings of Runs on comics here.