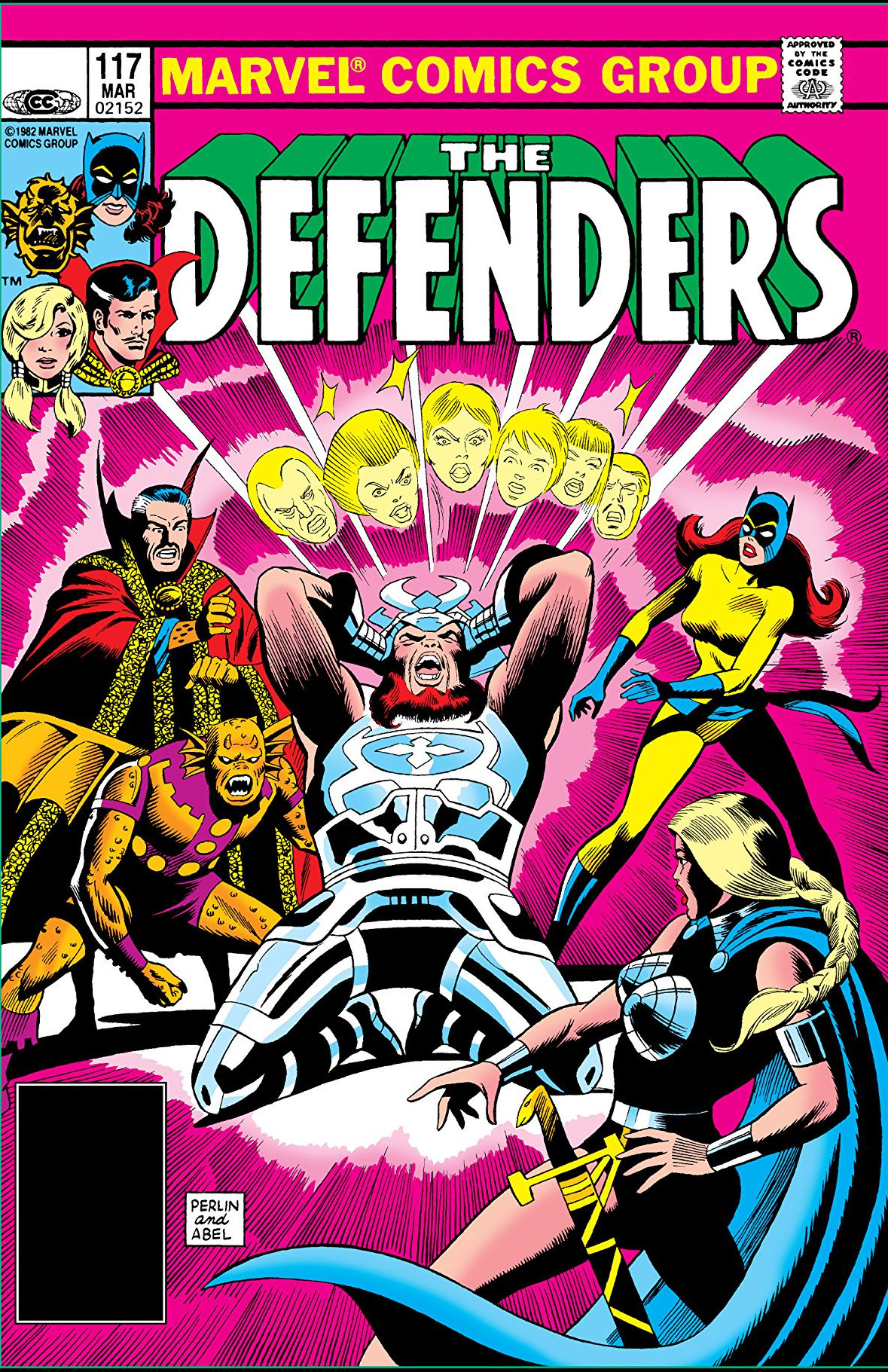 I'm not a huge Overmind fan, and this issue is all about himHis body is occupied by a whole bunch of beings, and in this issue there's some kind of confusing reconciliation with all of them and in the end Overmind joins the non-team.
Also, Elf with a Gun kidnaps Kyle "Nighthawk" Richmond's nurse (who looks a lot like Hellcat) and calls her toots.
It ends with weepy affection.
Creators: J.M. DeMatteis and Don Perlin
Grade: C-
For the complete history of the MU, year by year, go here.
And see my Ratings of Runs on comics here.