Ugh.  Spider-Woman seeks the bounty for a gang of thieves led by a guy named "Gamesman," whose just a thug in a purple hood.  Despite having super powers, she takes three issues to defeat him and manages to actually date him (he's not wearing the hood, so she doesn't know who he is).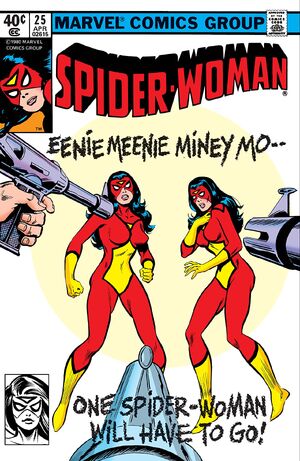 I know she's a woman, but that doesn't mean that (a) she has to make out with the villain and more important, (b) that she should be stupid.
Creators: Michael Fleisher and Trevor Von Eeden
Grade: D
For the complete history of the MU, year by year, go here.
And see my Ratings of Runs on comics here.