Ka-Zar moves to the city for a bunch of generic concrete jungle storylines.  Except for the time his foe uses the Statue of Liberty as a weapon…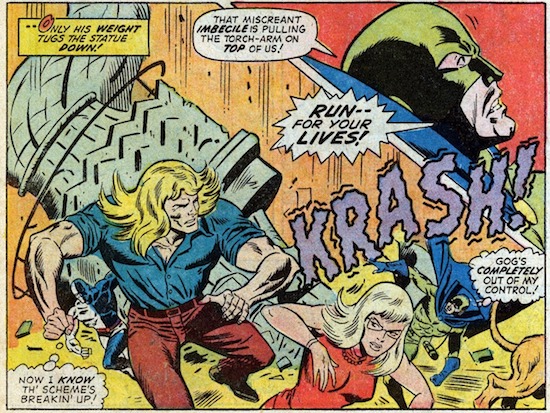 Nothing essential, nothing worth reading, except that Bobbi Morse becomes a bigger player in the series and shows some action chops (when she isn't busy being a hostage).
From here, Astonishing Tales converts to a creature feature, and will not be covered on this site.
Creators: MIke Friedrich and Rich Buckler/Don Adkins/Jim Starlin
Grade: F
For the complete history of the MU, year by year, go here.
And see my Ratings of Runs on comics here.