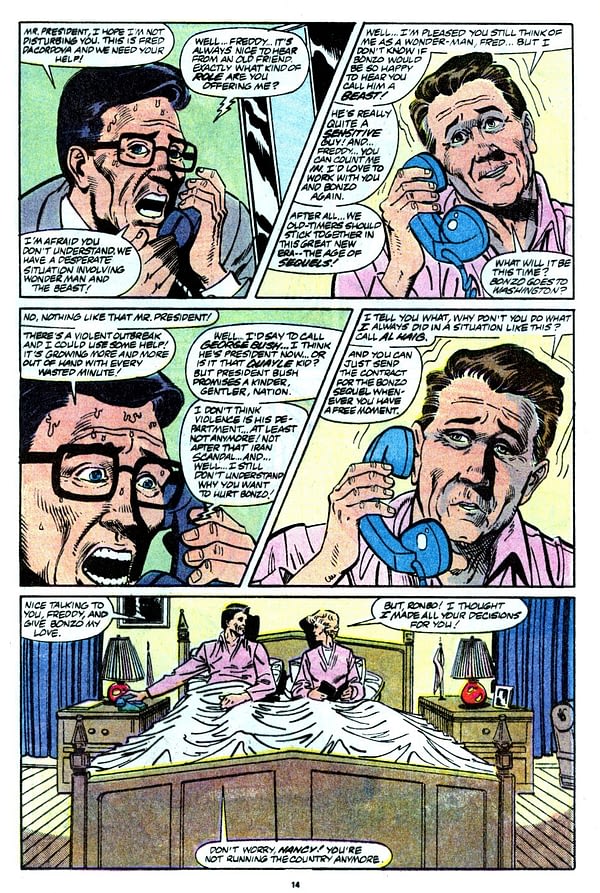 Enchantress seduces Wonder Man and gets him to fight some Avengers and feature her as a costar in one of his movies.
Seriously.
That's about it.  Except for the big revelation from Ronnie Reagan, above.
Creators: Michael Higgins, Javier Saltares
Grade: D
For the complete history of the MU, year by year, go here.
And see my Ratings of Runs on comics here.