Jim Starlin draws a great Thing.

There really wasn't much of a reason for Thanos to be in this comic, but Marvel never was one to miss a chance to cross-promote. Nice summary of the prior early appearances of Thanos.  It's kind of a tie-in to the ongoing Captain Marvel story, but he still doesn't look sinister enough.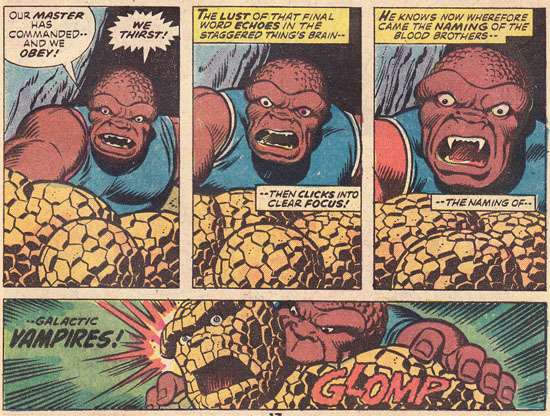 The rest of the story is just Thanos' henchmen The Blood Brothers beating on Iron Man and then Thing helping out.
This is really just an extra issue of Iron Man.
Creators: Mike Friedrich and Jim Starlin
Grade: C+
For the complete history of the MU, year by year, go here.
And see my Ratings of Runs on comics here.