After the obligatory "hello let's fight" scene…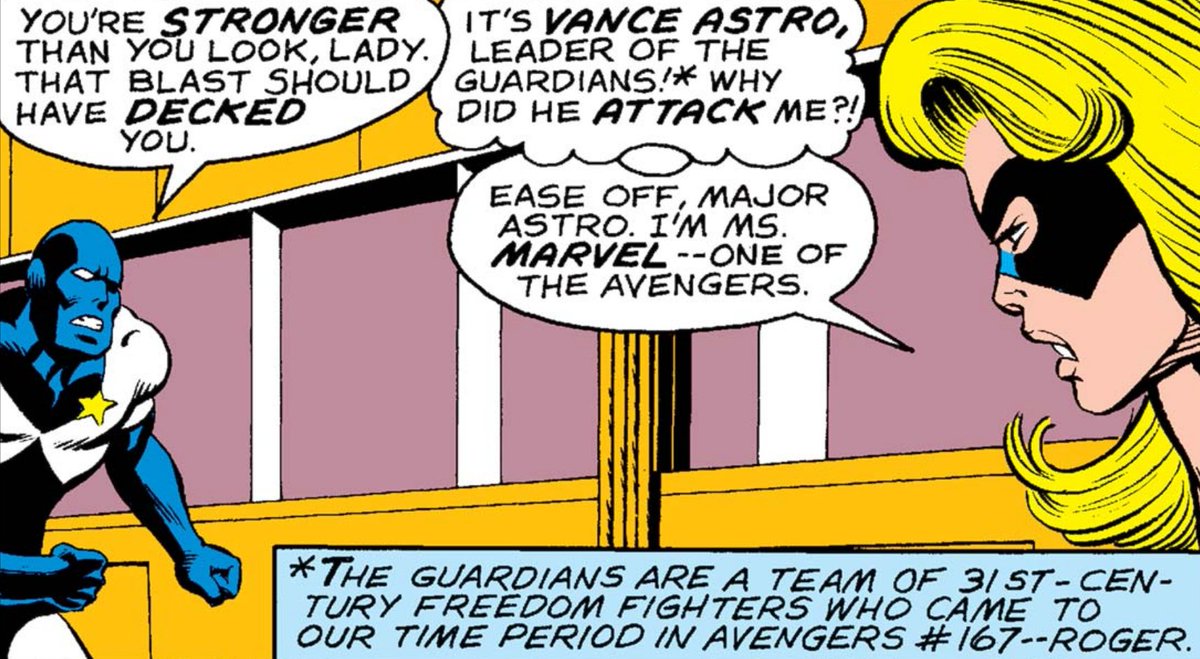 …Ms. Marvel and The Guardians of the Galaxy's Vance Astro team up to stop The Faceless One.  Vance seems to like her…
The series ends with this issue, which is a shame.  It wasn't a great comic, but it was pretty good.  And it introduced Mystique.
Creators: Chris Claremont and Mike Vosburg
Grade: C
For the complete history of the MU, year by year, go here.
And see my Ratings of Runs on comics here.