This was a fun issue, and the first time the Micronauts met a Marvel Universe character.
It's also cool because Man-Thing may be the least toy-like of Marvel's major characters.
And Baron Karza comes to Earth as well.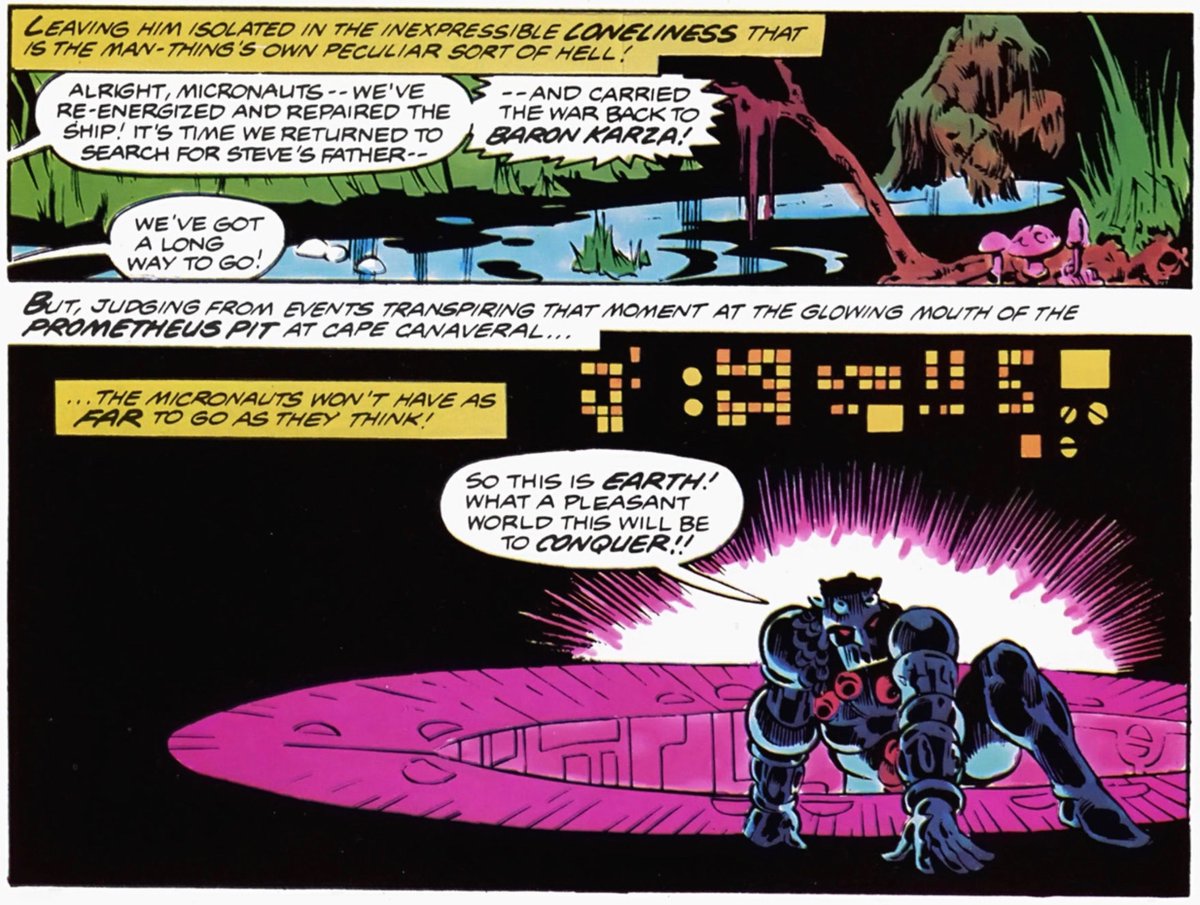 Creators: Bill Mantlo and Michael Golden
Grade: C+
For the complete history of the MU, year by year, go here.
And see my Ratings of Runs on comics here.