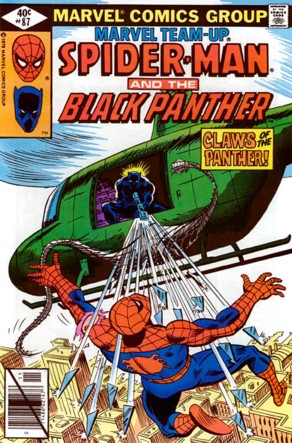 Future Punisher writer Steven Grant teams up with Gene Colan, whose style is particularly ideal for Black Panther.  A villain named Hellrazor is dressing up as Black Panther and framing him for bad stuff.
Creators: Steven Grant and Gene Colan
Grade: C-
For the complete history of the MU, year by year, go here.
And see my Ratings of Runs on comics here.