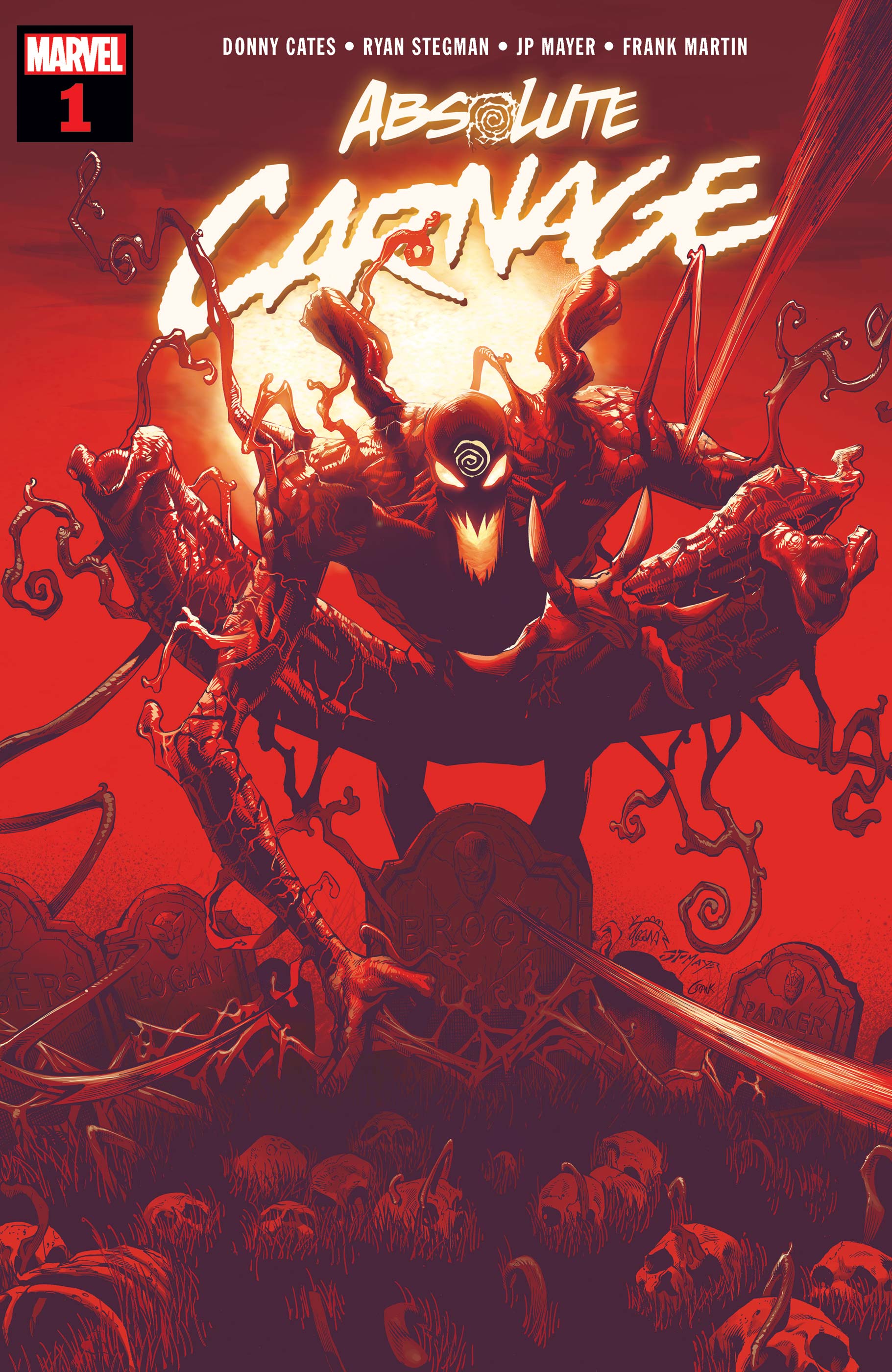 The sales figures for August 2019 show that Absolute Carnage is a hit!  And for once, deservedly so.  Marvel events have really kind of sucked lately, but this one has been lots of fun, well-written, and beautifully drawn.  The spin-offs have been appropriately nonessential reading but are rewarding for fans of the characters and the event.  Well done!
The top 10 comic books sold in August were:
1.    Absolute Carnage #1
2.    Marvel Comics #1000
3.    Batman/Superman #1
4.    House of X #3
5.    Powers of X #2
6.    House of X #2
7.    Powers of X #3
8.    Absolute Carnage #2
9.    Batman #77
10.  Batman: Curse of the White Knight #2
Nice to see the Batman/Superman book up there.  I read it and found it surprisingly enjoyable—looking forward to seeing how the series progressing, folding the "Man Who Laughs" universe in to the main DC Comics U.
And when was the last time the X-Men dominated the top 10?!?
Overall, Marvel sold the most units and took 46% of all the dollars spent on comics.  DC got 24%, comparatively.  Wow.  Image took 6%, with the rest going to IDW, Dark Horse, Dynamite, Boom!, and others in that order.  Not coincidentally, that hierarchy also reflects the number of books published by these producers—Marvel is saturating the market with product, while DC is drawing back and Image has always been more selective with its investments.  But it's not totally proportional: Marvel shipped 88 books to DC's 64.  DC should be selling more than 24% (but then, I think several of the DC titles are also priced lower than Marvel, so maybe not).
And as usual, when it comes to trade paperbacks, The Walking Dead led the way.
1.    TWD vol. 32
2.    Batman Who Laughs
3.    Saga Compendium Vol. 1
4.    War of the Realms
5.    Joker: Bronze Age Omnibus (a $100 book!)
6.    Watchmen
7.    Marvel Masters of Suspense: Lee and Ditko Omnibus
8.    Amazing Spider-Man: Hunted
9.    The Boys Vol. 1
10.  Mister Miracle
Saga, The Boys, Man Who Laughs, Watchmen, Mister Miracle and some classics.  A good month.