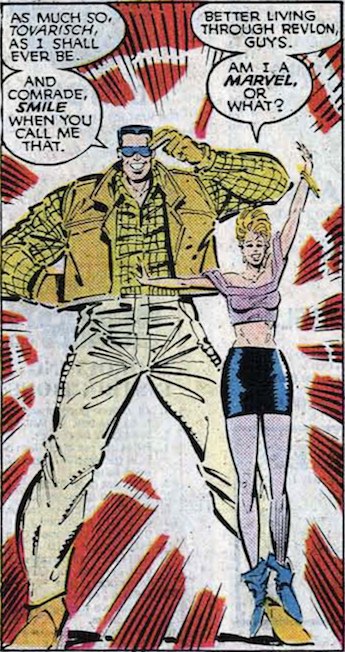 And so it begins: Rob Liefeld becomes the series artist and the 1990s world of overmuscled men and over-skinny women starts.
Storywise, this issue focuses on the men of the team—since the women got screen time last issue with the introduction of Jubilee.  The guys fight some aliens.
I've read that this issue satirizes the D.C. event "Invasion," but I never read that story so I can't vouch.
It definitely reads like satire, though.
However…
…Perry, Jimmy, Clark and Lois definitely get a page.
It's a fun issue, but I'm sad because I really don't like 1990s comics and now I'm going to have to read them…
Creators: Chris Claremont, Rob Liefeld
Grade: B
For the complete history of the MU, year by year, go here.
And see my Ratings of Runs on comics here.