Rick Jones' Teen Brigade is hunted down by a villain called Night Flyer and the old Iron Man foe, The Corruptor, who uses his power to possess Hulk.  Rick Jones pages The Avengers to help, but they're not available so instead he gets the Texas Rangers, a lame group of heroes that includes Red Wolf, Texas Twister, and Firebird.
Yes, they're lame–but they're good enough to take down Corruptor.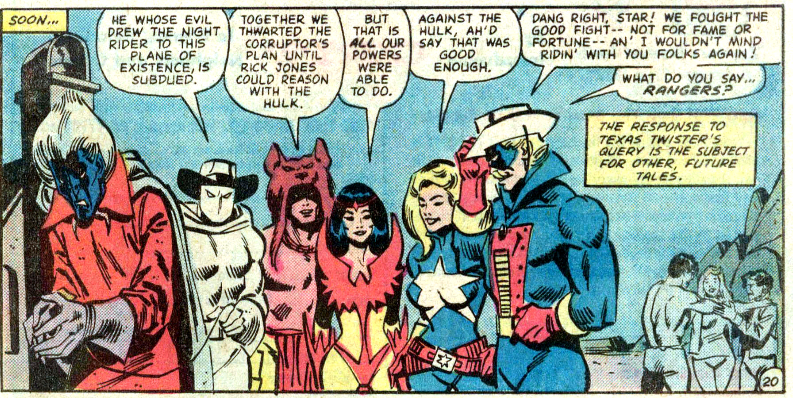 Creators: Bill Mantlo and Sal Buscema
Grade: C+
For the complete history of the MU, year by year, go here.
And see my Ratings of Runs on comics here.