Hulk is captured by Colonel Jack Armbruster's Hulkbuster forces.  They used a Gamma Blaster.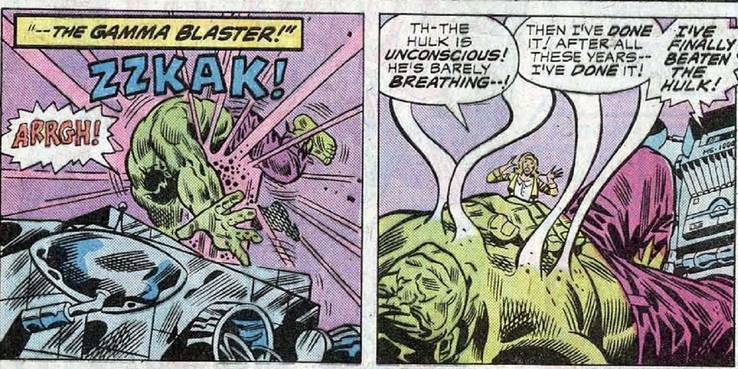 He breaks free.
Yes, this is not very different from anything you've read before.  The only twist is that General Talbot is revealed as an imposter and killed, leaving Betty Ross a widow and single again.
And Hulk cries.
Creators Len Wein and Herb Trimpe
Grade: C-
For the complete history of the MU, year by year, go here.