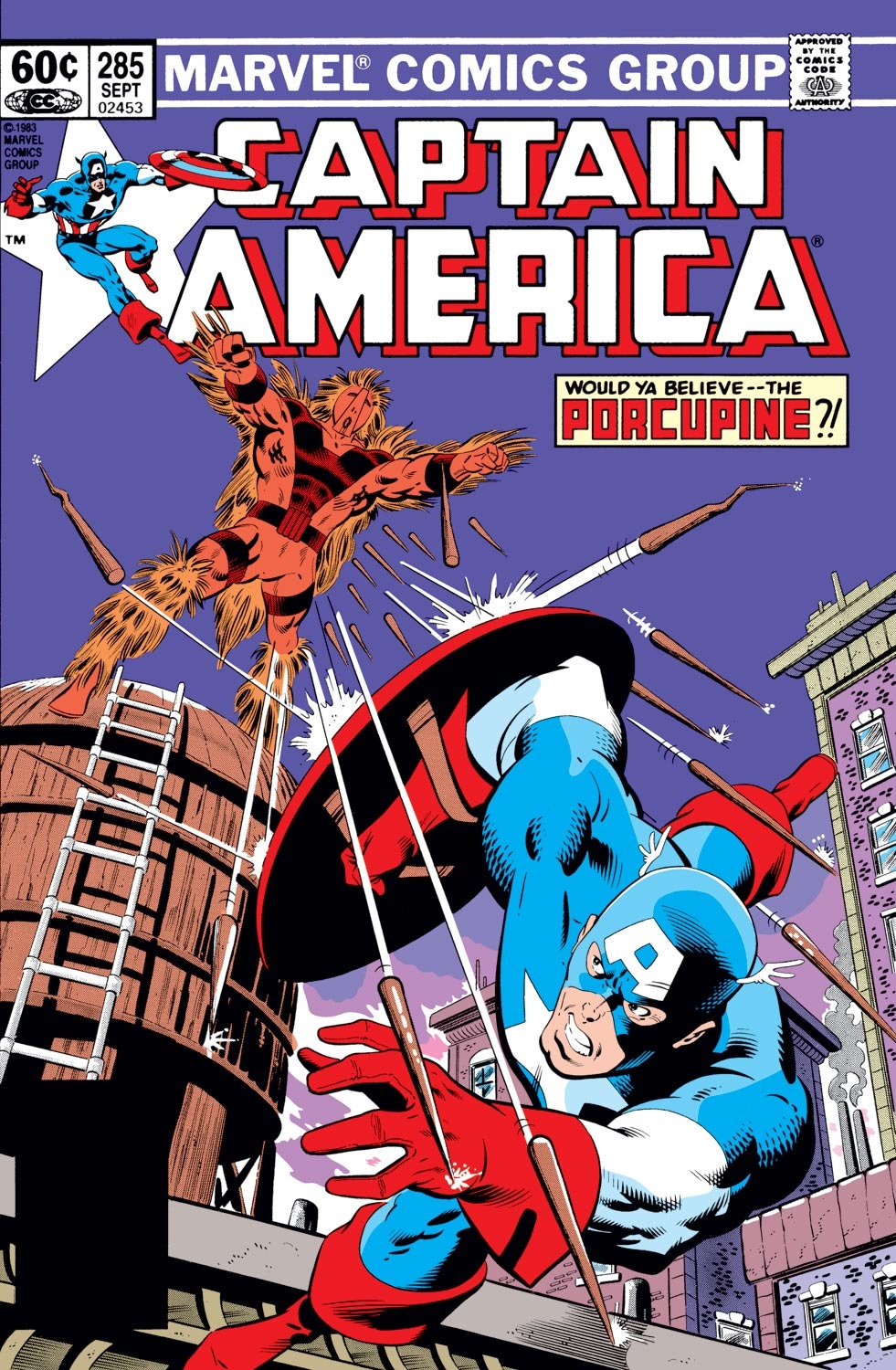 It looks like Mike Zeck is gone for a while from this book.  That makes me sad.  I do like Sal Buscema, but Zeck is such a unique artist that he brings a special look to Captain America.
Cap and Nomad fight Porcupine, who is a very, very poor man's Iron Man.
Even though he looks like he's got the upper hand here…
…he's pretty easily defeated.
And Steve gets laid.
Creators: J.M. DeMatteis and Sal Buscema
Grade: D+
For the complete history of the MU, year by year, go here.
And see my Ratings of Runs on comics here.