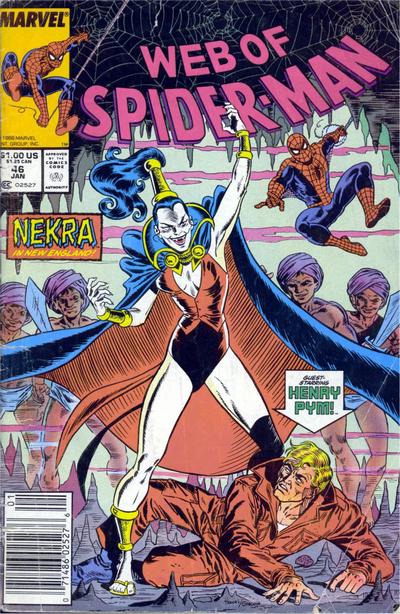 David Michelinie and Todd McFarlane were getting all kinds of praise for their work on Amazing Spider-Man, while in the other Spider-Books, we get fill-in after fill-in.  In this one Nekra and the Grim Reaper return to battle Hank Pym and Spider-Man, who are trying to free a coastal town from Nekra's influence.  Vision and Scarlet Witch also appear.
This could have been a way to do more than just "check in" on some characters who don't have a regular place to appear, but really that's about what this is.  And Richard Howell, who was responsible for the Vision/Scarlet Witch maxi-series, is not one of my favorite creators.
Creator: Richard Howell
Grade: C-
For the complete history of the MU, year by year, go here.
And see my Ratings of Runs on comics here.