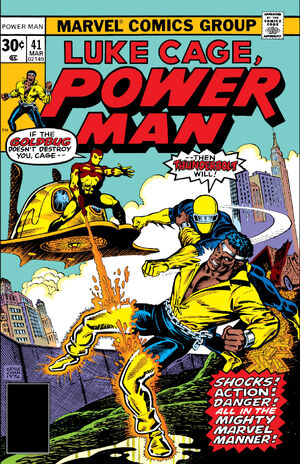 #41 is the debut of Goldbug.  He's a minor villain, but he has the distinction of first appearing in Luke Cage's book and not having a name that's a spin on racial stereotyping.  From here, he'll disappear until appearing in The Hulk in about five years.
Marv showed Luke to be a ladies' man.  Here, he made that nice Claire Temple girl cry.  Shame on you, Luke.
Creators: Marv Wolfman and Lee Elias
Grade: C
For the complete history of the MU, year by year, go here.
And see my Ratings of Runs on comics here.