We haven't seen Moon Knight since 1976's Marvel Spotlight feature, and then he pops up in a Bill Mantlo story drawn by Mike Zeck and has been transformed into a Batman cypher.  I'm assuming Doug Moench was furious.  This was the first time someone other than he wrote the character, and frankly, it sucked.
Also they fight Cyclone, who is not really a great villain independently, but he's certainly not right to fight Moon Knight.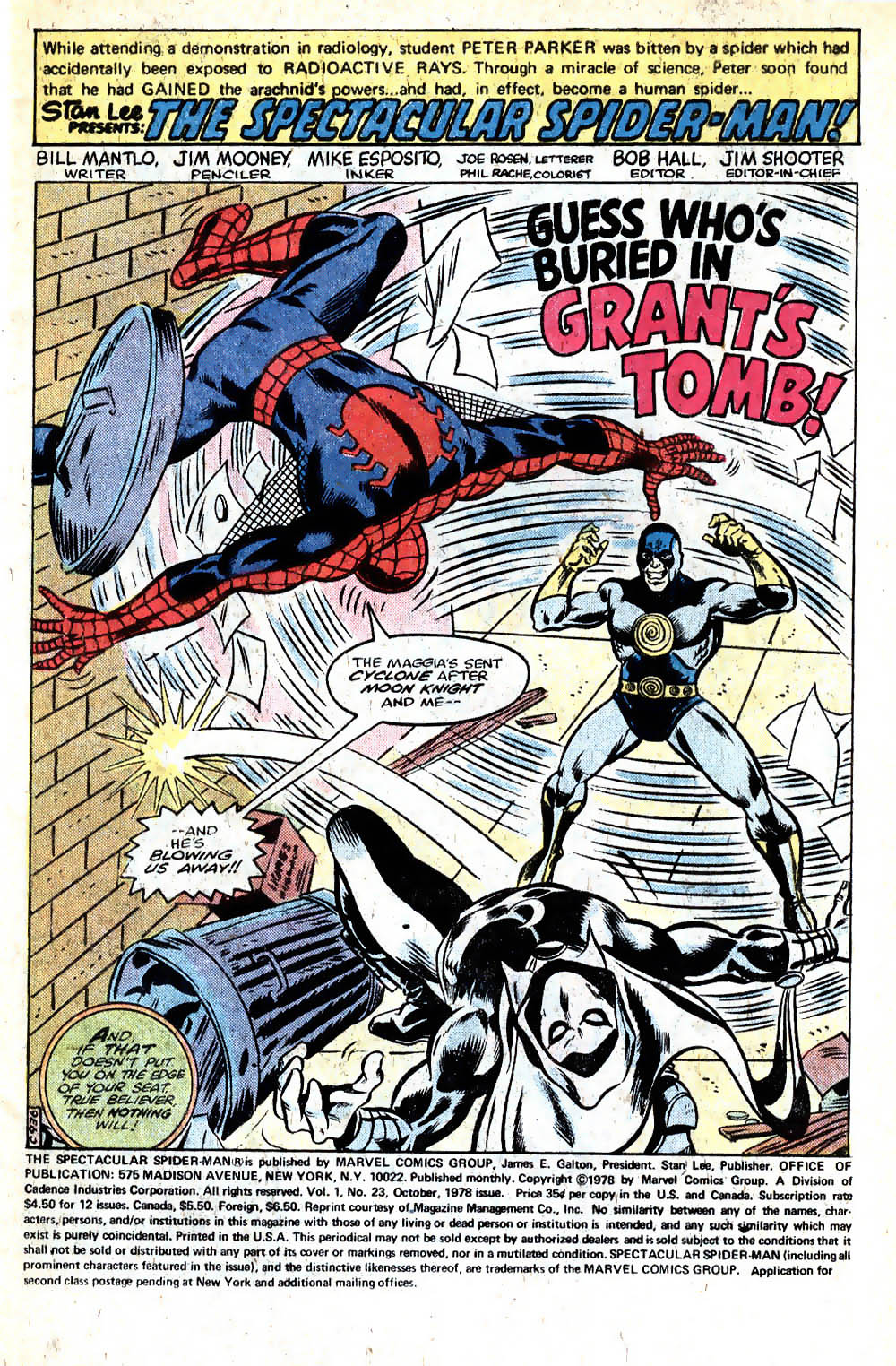 Creators: Bill Mantlo and Mike Zeck
Grade: C+
For the complete history of the MU, year by year, go here.
And see my Ratings of Runs on comics here.