On his second Hulk issue, Len Wein creates the most important Marvel character not created by Stan Lee, and in his third Hulk issue, #181, he creates the most valuable comic in Hulk history.  Other than #1, but who can compare with first issues?  In mint, you can get Hulk #1 for $4k, and Hulk #181 for $2k.
Impressive.
And it's all because of Wolverine.  Know what his first words were?
"All right, you freaks-just hold it!  If you really want to tangle with someone, why not try your luck against the Wolverine!"
Does the story even matter?  Not really.  But it's easy to forget that before Wolverine shows up, Wendigo and Hulk bash each other in the head with their heads.
That's special.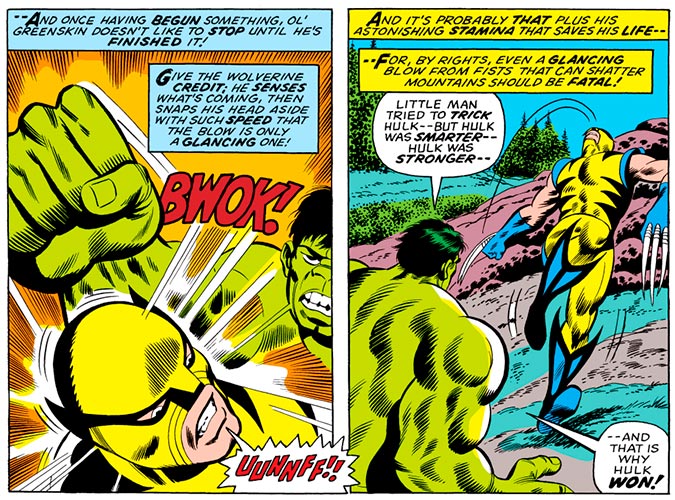 The three issues are basically one long fight, but it's a great one.
Creators: Len Wein and Herb Trimpe
Grade: A-
For the complete history of the MU, year by year, go here.
And see my Ratings of Runs on comics here.