I've read tales that say this book is not in Marvel continuity, but I'm not sure that's true. At a minimum, the character is a big enough part of the Marvel Universe to warrant inclusion in the Marvel television universe…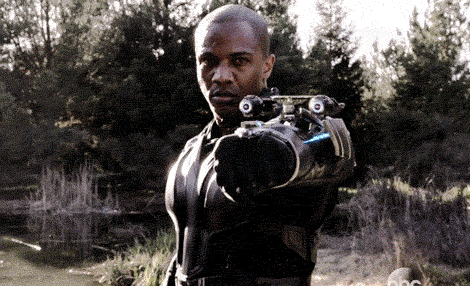 The story feels very familiar by today's standards, but remember: In 1974, there hadn't been any Terminator movies yet.


The character was designed and created by Rich Buckler, and you can see he was trying to recapture some of the great work Jim Steranko did in early Nick Fury comics—very arty.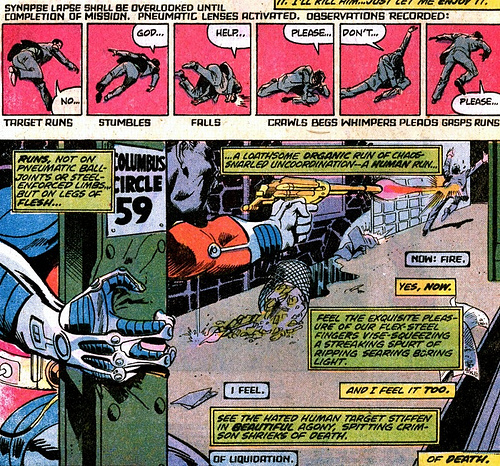 Or maybe the goal was to juxtapose artful illustration against an extremely violent character concept.
Luther Manning is an American soldier who is killed in combat and is turned into a cyborg killing machine. He decides not to do the bidding of the Army and breaks free, becoming a soldier for hire, so he can earn enough money to be transferred to a human body. There's not a lot of story here—most of the book is filled with panels showing where Deathlok hides his weapons and having him pose in various character-design type sketches.
Perhaps the most notable thing about this particular issue is that it was written by Doug Moench, in one of his very early Marvel scripts. He'd go on to create one of the company's best characters, Moon Knight.
Also, there's a diagram of Deathlok's head.
Creators: Doug Moench and Rich Buckler
Grade: C+
For the complete history of the MU, year by year, go here.
And see my Ratings of Runs on comics here.