Quite an interesting letter page for this issue, eh?
Also, J. Jonah Jameson thinks Peter Parker is a clone of Spider-Man and the real Peter Parker was killed by the real Spider-Man.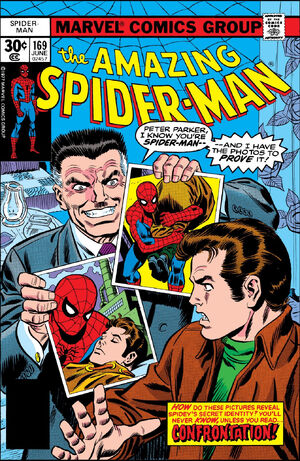 Peter clears up this matter, and at the end of the issue he is face to face with Dr. Faustus, setting up the conflict for next issue.
Yeah, not a lot happens in this issue.  Oh, but there is an appearance by Stan Lee and some kids from the TV show Wonderama, who won a dance contest (as explained in a blurb on the letter page).
Creators: Len Wein, Ross Andru
Grade: C
For the complete history of the MU, year by year, go here.
And see my Ratings of Runs on comics here.