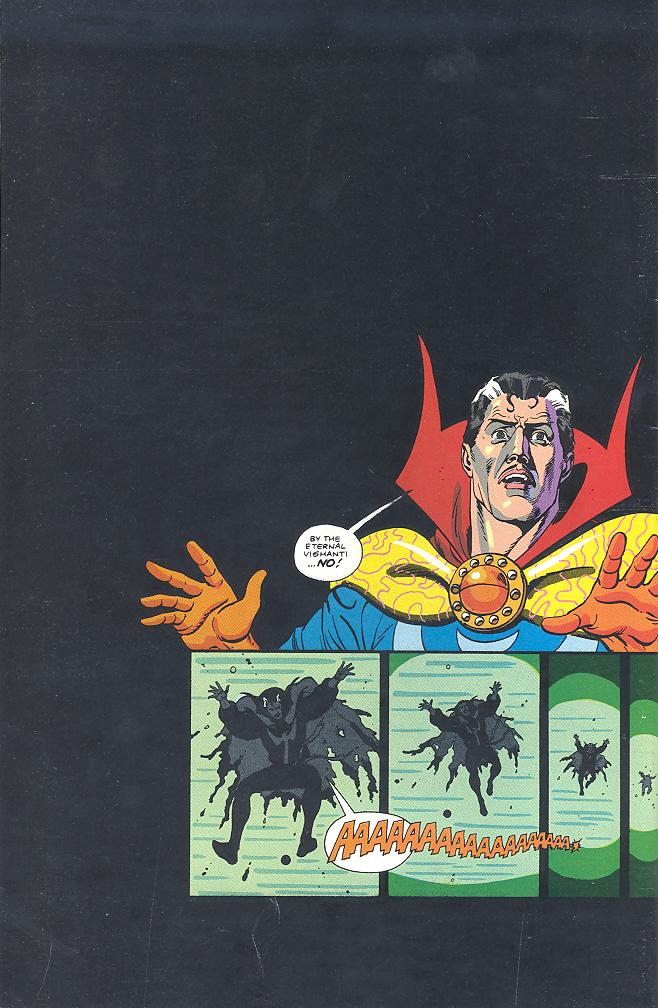 An amazing creative team tell a story that (I think) takes place in Dr. Strange's dreams—but honestly it's not clear.  And it doesn't matter.  Strange moves through a weird city with "buildings made of skin," and after fake-outs making us believe he's facing Nightmare and Eternity, we see it's really a giant whose back is made up of these skin buildings.
But I particularly like that closing sequence because it reminds me of my favorite dream story: In the Night Kitchen by Maurice Sendak.
I wonder if that was intentional, or if it's just me who sees the connection.
Then there's some pin-ups.  Like this one:
Eh.  Not real good.


And then this giant, full-page whine instead of a letters page.  I get why people aren't writing it: Marvel Fanfare is usually low-to-mediocre warehouse stories.  (This issue is an ironic exception.)  But begging for mail?  That's just sad.
Creators: Walt Simonson and Dave Gibbons
Grade: B
For the complete history of the MU, year by year, go here.
And see my Ratings of Runs on comics here.