The return of the creature from the black lagoon take off, from #97.
Say it with me now: LAAAAAAMMEE!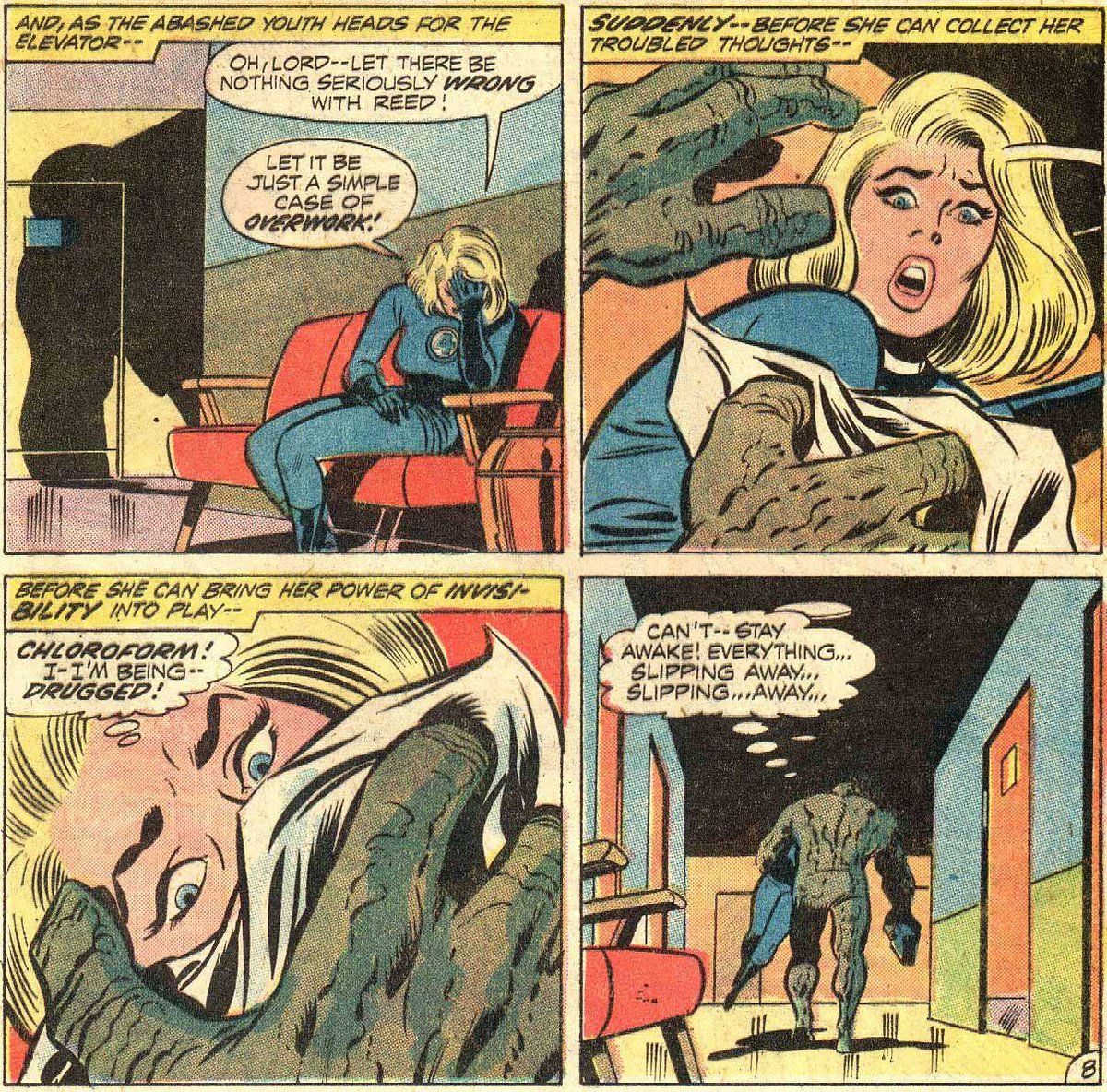 Oh, and Sue gets taken hostage again.  Happens to her all the time.
This was Stan's last arc in his initial run on F4.
Talk about going out with a whisper instead of a bang.
Creators: Stan Lee and John Buscema
Grade: D-
For the complete history of the MU, year by year, go here.
And see my Ratings of Runs on comics here.