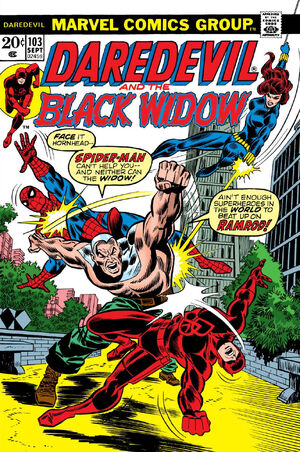 I love Steve Gerber, but his work on DD is just not all that interesting. Too bad.
In this story, Spidey guest stars and they fight a villain called Ramrod, who, I think, is never seen again.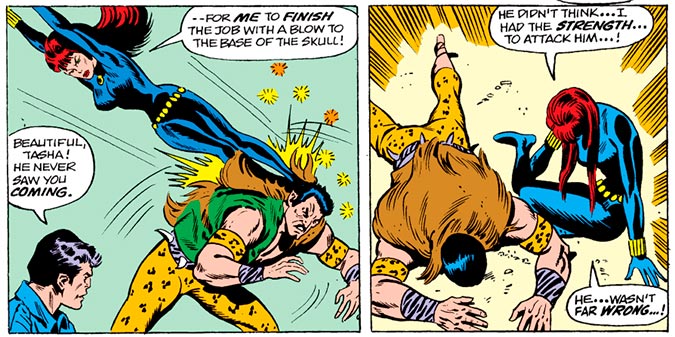 They also take on Kraven, there's more Angar…
…And even some Moondragon and Captain Marvel.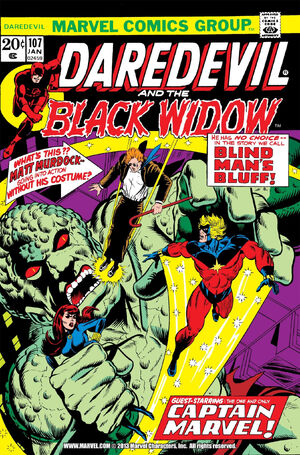 There is patented Gerber weirdness like fights on a rainbow road and eggs that save the world…
The Moondragon part is my favorite…
Because they fall in love.
Although, I will say that Moondragon is an immensely powerful character and this really shouldn't have happened:
Creators: Steve Gerber and Don Heck
Grade: C
For the complete history of the MU, year by year, go here.
And see my Ratings of Runs on comics here.