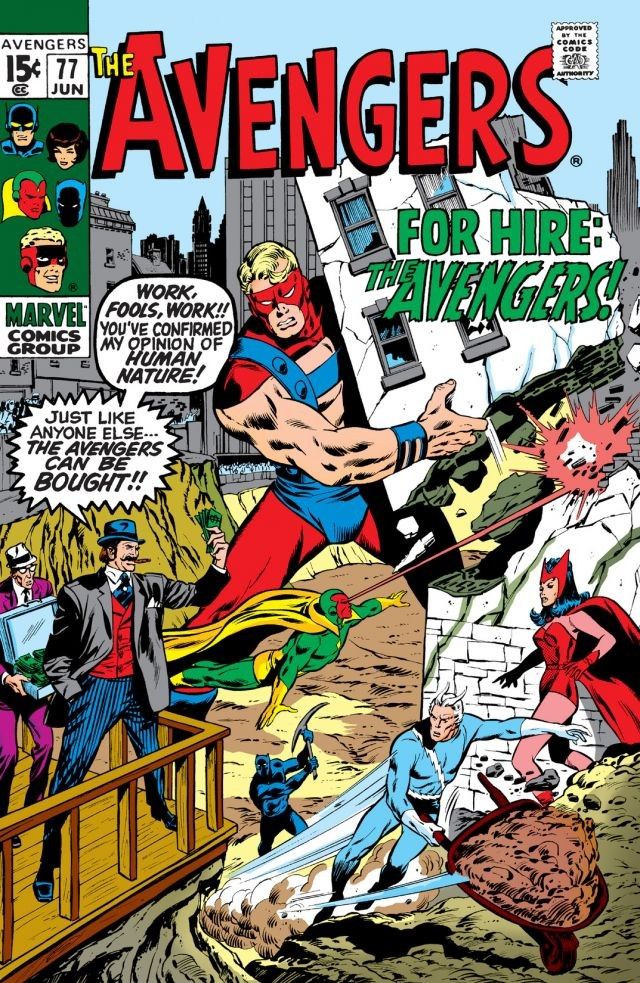 The Avengers have to get jobs to pay the rent for the Avengers Mansion that Tony Stark has been letting them live in.  But Jarvis is willing to work for free.
So they start demolishing buildings.  But, of course, it's all a trap and they have to blah blah blah.  Not a great premise.  Even worse, Black Panther-who is a f*cking King so you'd think he'd be able to muster up some rent money-is a "Wakanda first-er."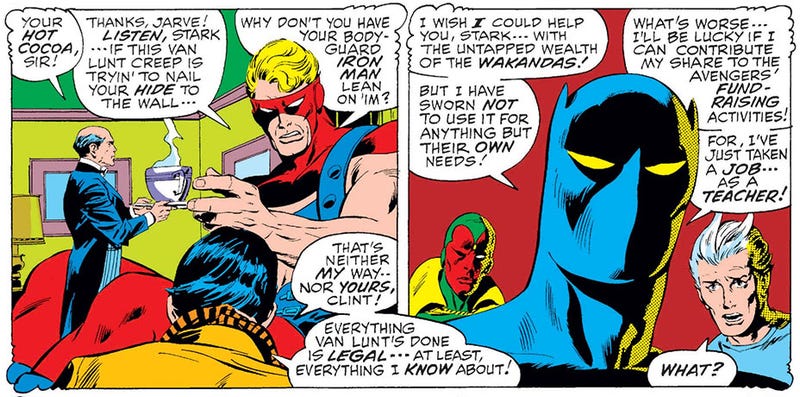 Plus, he's busy (in his secret identity) teaching kids in a "ghetto high school" about African witch doctors.

Wow.
Creators: Roy Thomas and John Buscema
Grade: C
For the complete history of the MU, year by year, go here.