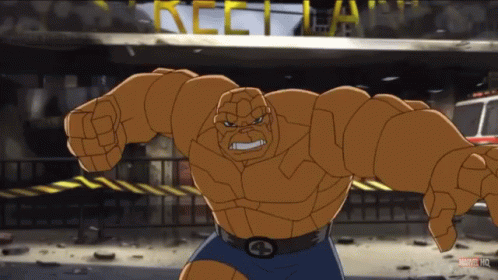 Just a few short items of interest…
IMMORTAL HULK VS. THING.  We haven't had a good entry in the classic Thing/Hulk battle history [MAKE TAG], so look forward to Immortal Hulk #22, when this latest version of Hulk takes on ol' Benji Grimm.
TOM KING TO WRITE BATMAN/CATWOMAN.  After one of the best runs in the character's history, King is leaving the Batman solo book to write a 12-issue maxi-series about Bat and Cat.  It will be drawn by Clay Mann and will debut in January 2020.
PRIEST ON VAMPIRELLA.  Christopher (James Owlsey) Priest is taking on Vampirella, with art by Ergun Gunduz, for a new Dynamite series that brings her to Earth.
PUNKY BREWSTER.  I'm pretty sure the TV show about a quirky orphan (think of it as an updated Little Orphan Annie) had a comic book in the 1980s.  I know it had a cartoon.  So it's relevant here: The show is supposedly coming back—and original star Soleil Moon Frye will be reprising her role as the star of the show, now all grown up and with kids of her own.
DC BLACK LABEL.  DC announced Black Label as being DC stories for "mature" readers (which means violent—and are any kids reading comics these days anyway?), but so far it's been 100% Batman stories.  In that tradition, they just announced a forthcoming Joker/Harley story titled Criminal Sanity by Kami Garcia and artists Mike Mayhew and Mico Suayan .  It's going to be an origin story for Harley, I think.
SYFY CANCELS COMIC BOOK SHOWS DEADLY CLASS AND HAPPY!  I doubt anyone will be upset by this news.  Deadly Class was fine and all, but we've seen it before—and better—in shows like Umbrella Academy, Runaways, and the X-Men movies.  And the first season of Happy! was really good, but for season two there wasn't a Grant Morrison comic to draw source material off of, and it just got over-the-top and stupid.  Gross for grossness' sake.