Matt searches for Karen, who left him because he couldn't stop being Daredevil. What tremendously cool comics. I've read the early issues of just about every Marvel book, and I'm pretty sure this the first example of such an artistic layout: Using the body as the panel separator, the obvious Christ pose…Brilliant.
Even using Stunt Master as a villain can't make these issues suck.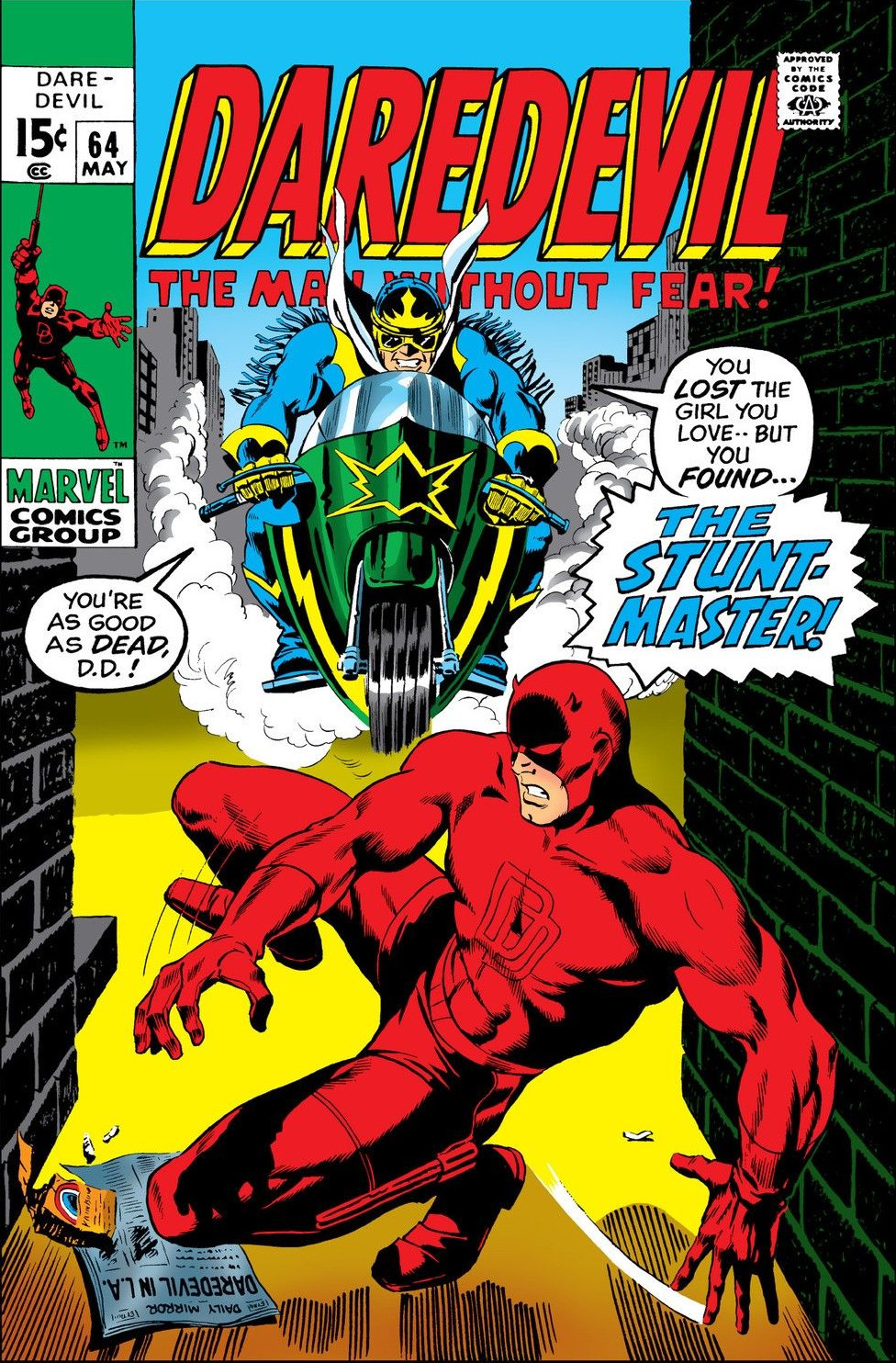 Creators: Roy Thomas and Gene Colan
Grade: A
For the complete history of the MU, year by year, go here.
And see my Ratings of Runs on comics here.