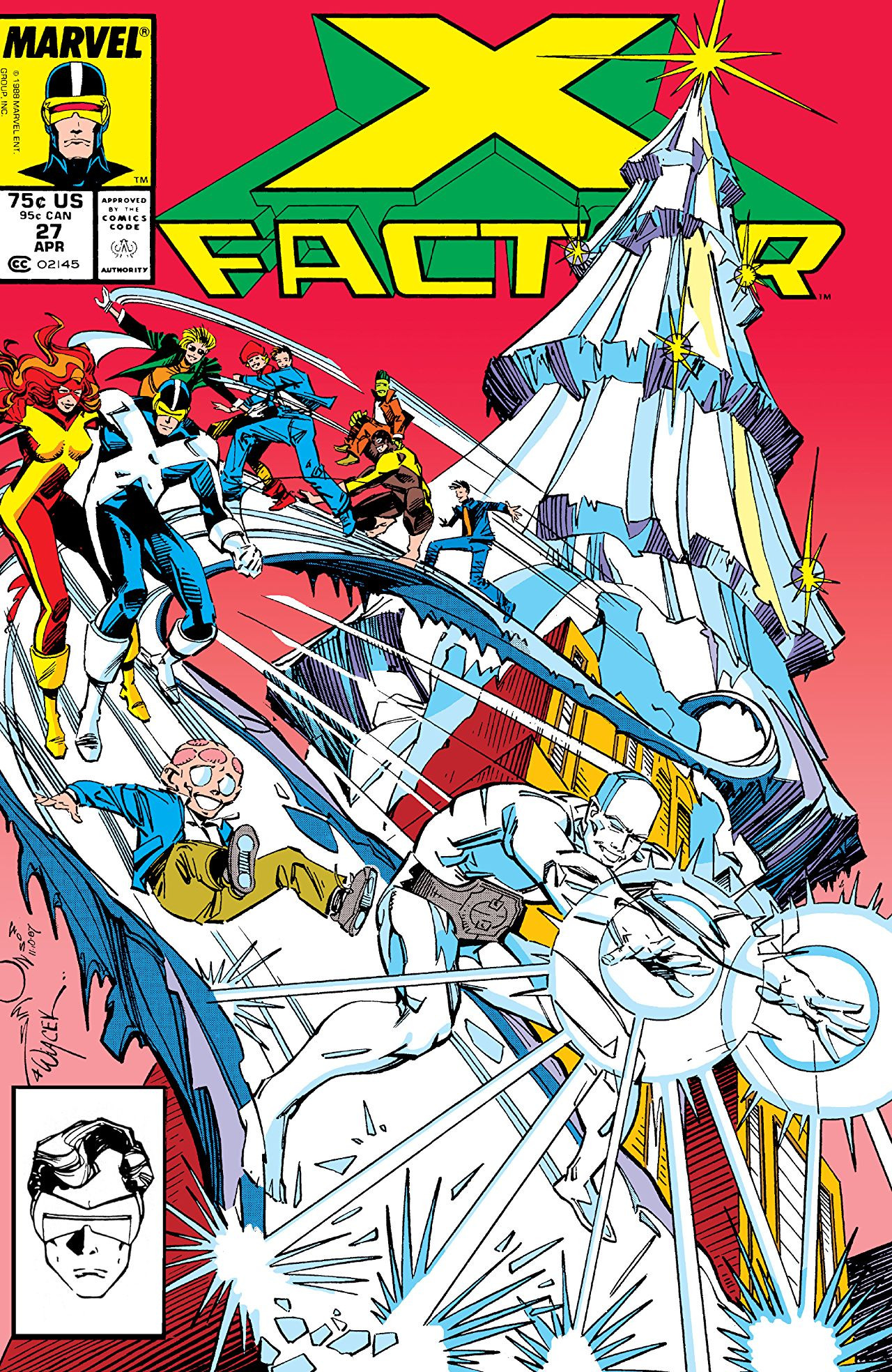 For this year's Christmas issue, Iceman replaces the antenna on top of the Empire State Building (broken by Apocalypse last issue) with an ice tree.  And some of the younger X-Factors also contribute to Holiday fun, enjoying a press conference…
…Since they are now out as mutants and hailed as heroes.
A sweet, single issue of character development after the complex Fall of Mutants story.
But at the very end, we are reminded that Apocalypse is still alive and kicking, and planning his next attack.
For the complete history of the MU, year by year, go here.
And see my Ratings of Runs on comics here.