NOTE: Post Updated April 2019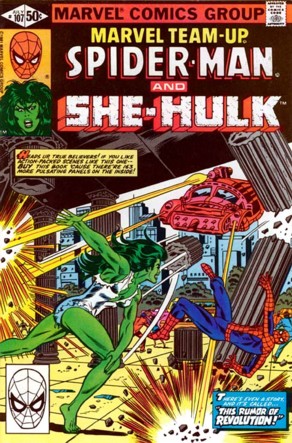 Not a great issue, but I did like the blurb on the cover telling us there are 163 panels in the comic.  I did NOT check it, but can you imagine the person whose job it was to count them all?
She-Hulk and Spider-Man take on Man-Killer, and she appears to die in the end (but doesn't really because she becomes Miss America the Thunderbolt later).
Matt Murdock and Foggy Nelson make a brief appearance.
Creators: Tom DeFalco and Jim Shooter (script), Herb Trimpe
Grade: C-
\For the complete history of the MU, year by year, go here.
And see my Ratings of Runs on comics here.