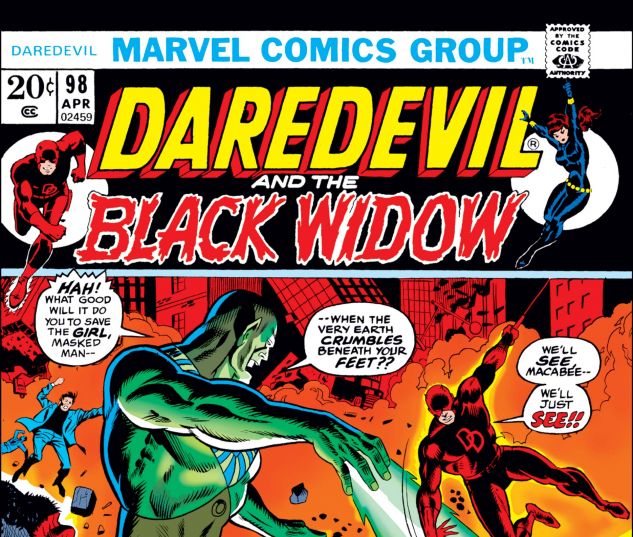 This is how you know Steve Gerber has taken over the writing chores: You get a villain named Mordecai Jones, The Dark Messiah.
Not even Steve Gerber could rescue this awful Gerry Conway plot in which a circus performers gets the power of a God and calls himself Dark Messiah.  You'd think a guy like Steve Gerber would make this work, but … No.  Maybe because DD and Widow are just the wrong characters for a foe like this.
And look how Widow is depicted:
Ugh.
The art's not terrible, though.
Creators: Gerry Conway (plot), Steve Gerber (script), and Gene Colan (penciler)
Grade: F
For the complete history of the MU, year by year, go here.