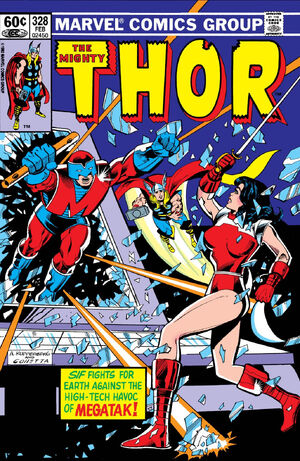 Keith Pollard wisely quits, and Alan Kupperberg joins to finish off Doug Moench's awful run.  I can't keep reading these.  Sorry.  They're just awful.  So I'm bundling them in one post and hoping the next run is better.
Creators: Doug Moench and Alan Kupperberg
Grade: F
For the complete history of the MU, year by year, go here.
And see my Ratings of Runs on comics here.