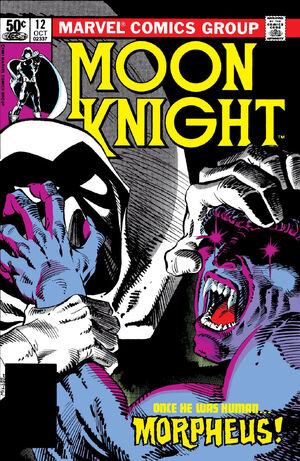 Moon Knight takes on a man who can't sleep, which gives him the power to influence (but not read) peoples' minds, which, in turn, gradually changes his appearance until it becomes grotesque.
Creators: Doug Moench and Bill Sienkiewicz
Grade: C
For the complete history of the MU, year by year, go here.
And see my Ratings of Runs on comics here.