I find DC's "metal" storyline unreadable, and I wasn't impressed by their "Doomsday Clock" effort to fully enmesh the DCU with the Watchmen story.  But apparently I'm alone in this because as a result of these two events, they destroyed Marvel in the November market.  DC got a whopping 45% of the market share, with Marvel trailing at 37%.  Now having said that, Marvel's overall output these days is subpar compared to what they were putting out a few years ago, so maybe DC beating them is a good thing.  Make them step up their game.
Here's the top 10 issues sold last month.  Get ready for a lot of Batman.
1&2.  Doomsday Clock #1 and variant.  (DC)
3.  Batman Who Laughs #1 (DC Metal tie-in)
4.  Batman: Lost #1 (DC Metal tie-in)
5&6.  Batman #35 and 34 (DC)
7.  Batman: Devastator (DC Metal tie-in)
8.  Captain America #695 (Marvel)
9.  Batman Annual #2 (DC)
10.  Star Wars #38 (Marvel)
DC has finally cracked the code: Put Batman in the title, and it sells.  So just do that for every book, and you're good.
Seriously, though, some of the metal tie-ins are okay but in my view they dilute from the true greatness of the current, main Batman title.  Tom King's writing on this book is nothing short of brilliant, and it's a take on the character that has never been done before.
Kudos, DC, for experimenting with your biggest character.
As for the rest, Marvel's Captain America is much better with Mark Waid-but it's not their best book.  Nor is Punisher, which hit the top 20 at #15.  Old Man Logan (#17) and Daredevil (#18), are strong books but, again, are not Marvel's best.  For that, you have to go farther down until you find Punisher Platoon (#106), which marks Garth Ennis' return to the character who launched Marvel MAX back at the turn of the Century and was instrumental in the revival of Marvel as a viable publisher, and Black Bolt (#152).
DC's Batman book probably is the best DC book on the market right now, so the fans got it right by putting it in the top 10, but their other best book, Mister Miracle, is down at #43.  This is one of the best books of the year and needs more fans.  Come on, people!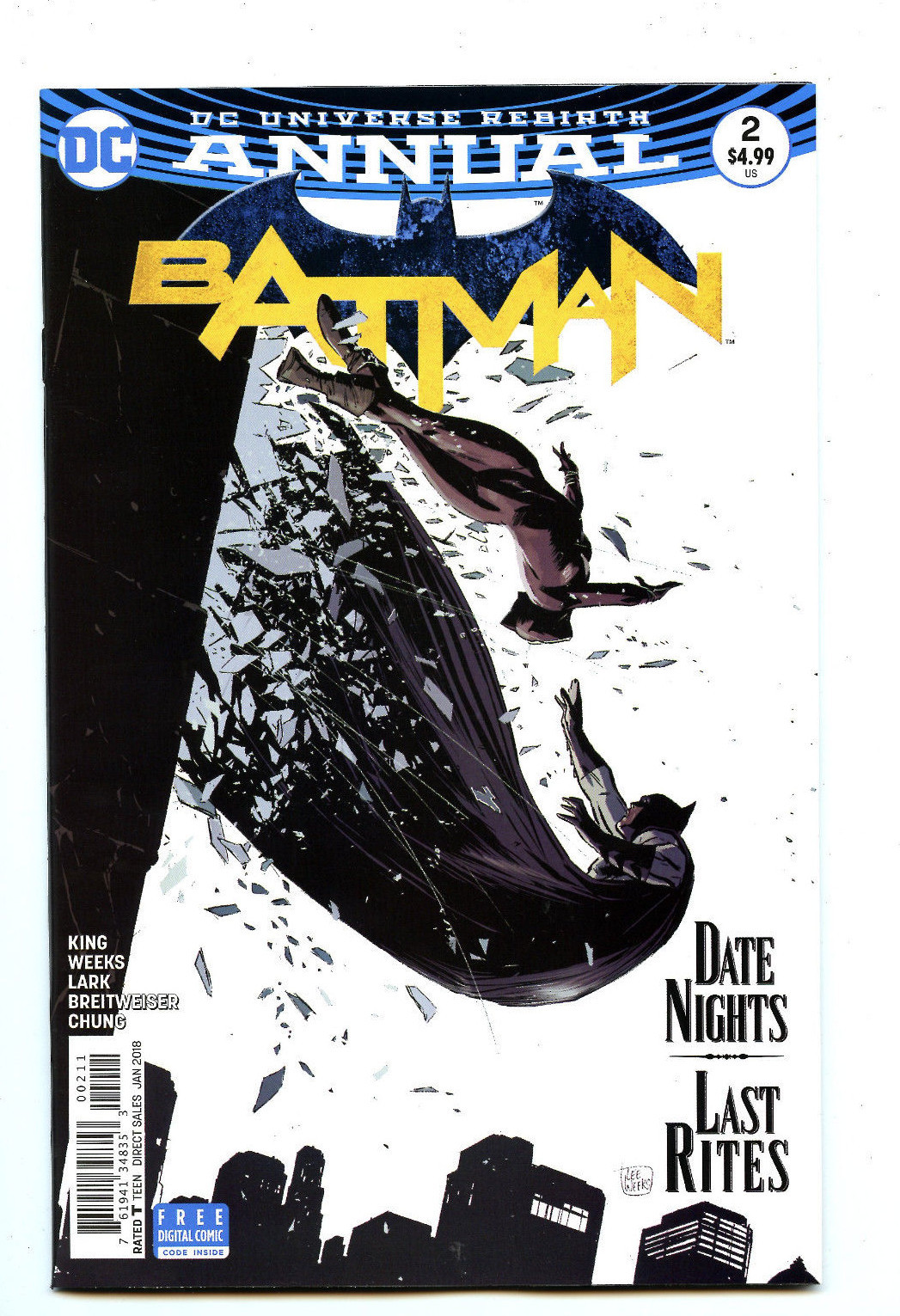 Image is still cracking the top 20 with The Walking Dead (even though the comic-and the show-are past their prime), and then doesn't show up again until Paper Girls (#88).  That's below Valiant's entry, Ninja-K (#84).  Valiant is getting better each passing year.  It's worth getting into some of their books.  I personally recommend Bloodshot (#201) and X-O Manowar (#185).
My final other recommendations would be Marvel's Moon Knight (#29), Jessica Jones (#113); DC's Wild Storm (#117), Wildstorm: Michael Cray (#192), and Doom Patrol (#133); Image's Kill or Be Killed (#126), Coyotes (#148), and Redneck (#149); and the final issue of Terry Moore's Motor Girl (#265), which if you haven't been reading, you need to buy in trade.  Now.
And speaking of trades, here's that top 10:
1. Batman Earth One Vol. 2 (DC)
2.  Night Nurse (Marvel)
3.  Rat Queens Vol. 2 (Image)
4.  Southern Bastards Vol. 2 (Image)

5.  Civil War (Marvel)
6.  Saga Vol. 4 (Image)
7.  Legend of Zelda: Link to the Past (Viz)
8.  Deadpool vol. 8 (Marvel)
9.  The Valiant (Valiant)
10.  Saga vol. 1 (Image)
No real suprises there.  The usual suspects.
And in other news…
TIM SALE RETURNS TO BATMAN.  That's really all you need to know.  That one of the stories will be written by the great Tom King is just icing on an already splendid cake.
LOCKJAW.  The Inhumans' dog is getting his own miniseries, to be written by Daniel Kibblesmith.  That can't be his real name, can it?  (It is, and he writes for The Late Show.)  Art will be by Carlos Villa. It will involve Lockjaw's littermates.
JIM STARLIN LEAVES MARVEL.  The details are weird-he actually likes the movie division, but says that editor Tom Brevoort essentially stole Starlin's Thanos pitch and gave it to a different creative team for the ongoing Thanos comic, so Starlin says he will never work for Marvel again.  He doesn't do a lot for them, anyway, so it's not a huge loss for Marvel, but you do have to wonder why someone who gave so much to the industry-and so much to Marvel, specifically-can't have a more positive relationship with them.  Seems like there's blame on both sides, but since Marvel is the big dog in the room, I expect them to act better.
JASON AARON'S GOOD NEWS/BAD NEWS.  The WB passed on adapting his Scout series for TV, but FX has optioned Southern Bastards.  And if you're going to go to TV, FX has a much more sophisticated track record than the WB.