This feature has become pretty irregular, but that's OK. I'll stick to the stuff that really interests me. Let's start with the Wonder Woman effect…
WONDER WOMAN KARMA HELPS SHEENA! I'm expecting a slew of announcements, now that Wonder Woman is one of the biggest movies of the year. I'm expecting re-exploration of a Black Widow movie, maybe films about Kamala "Ms. Marvel" Kahn or She-Hulk, and an accelerated Batgirl schedule. But I wasn't expected Sheena: Queen of the Jungle. Millenium Film is planning a reboot, more than 3 decades after the original movie bombed. What's next, a Barb Wire revival? Hey, if we're going for this, why not Steve Gerber's underrated, canceled-too-soon take on Shanna of the Jungle? Hm. Well, what will be next is….
STRANGERS IN PARADISE. One of the all-time greatest indie comics of all time (if not THE greatest) has struggled for a decade to land a deal that actually gets made, and it looks like creator Terry Moore is finally getting there. Angela Robinson, director of "Professor Marston and the Wonder Woman" is attached to help Moore develop it. Robinson's Wonder Woman biopic is getting traction from the WW-aura, and, as a result, Robinson may actually be able to get a SiP movie made. Finally!

BUT WONDER WOMAN ISN'T THE BIGGEST OF THE YEAR…That goes to Spider-Man. And deservedly so. Spider-Man: Homecoming may not be the best superhero movie of all time (but it's a dang good one), but it's definitely the truest to the game. The film had at least a dozen direct lifts from the Lee/Ditko era, in addition to so many more moments that were a huge reward for real comic book readers. Congratulations to Spidey, whose film has earned almost $900 million worldwide (over $330m domestically), unseating Guardians of the Galaxy's $830m
take. It's pretty certain that Thor: Ragnarok won't surpass that. But DC's Justice League movie, which will be terrible and will get horrible reviews, is likely to give Spider-Man a run for the money. In terms of other Spider-Movies, Homecoming comes in second.
AND LOOK WHO ELSE GOT A MOVIE/TV DEAL!
THE BOYS.

Another Garth Ennis joint to be adapted by Seth Rogen and Evan Goldberg (Preacher). It is being developed by Amazon after a deal with Cinemax fell through.

VELVET.

Ed Brubaker and Steve Epting's terrific Image book is being adapted for Paramount Television.
WATCHMEN. The best miniseries of all time is now in development at HBO, with Damon "Lost" Lindelof at the helm. Meanwhile, series artist Dave Gibbons is working on an annotated version of The Watchmen series.
AMERICAN FLAGG! One of my favorite books as a young lad, about a world where every lives in shopping markets and the White House is located on Mars, and the police are a corporation has been optioned by EuropaCorp TV Studios. Here's hoping it's good, and gets greenlit. The character and comic are the property of industry legend Howard Chaykin.
TEEN TITANS GO. The animated TV show has a feature film, which will hit the big screen in on July 27, 2018.
DEADLY CLASS. Rick Remender and Wes Craig's Image Comics series is getting a pilot for Syfy, with Joe and Anthony Russo as producers.
TERMINATOR NEXT. James Cameron is bringing Linda Hamilton back for the next Terminator movie. It's a franchise that hasn't been great since 1991, so maybe the return to roots is what it needs.
CROSSWIND. Gail Simone and Cat Staggs' Image Comic about a Freaky Friday bodyswitch between a home-making housewife and a vicious hitman is being developed for TV by Piazza Entertainment.
LONE WOLF AND CUB. One of the first Mangas (created by Kazuo Koike and Goseki Kojima) to make it in "regular" comics world is being made for a movie, written by Andrew Kevin "Seven" Walker and produced/directed by Justin "Fast and the Furious" Lin.
AND IN OTHER ADAPTATION NEWS…
THE MARKET HAS SPOKEN: IRON FIST DIDN'T SUCK. So far, it is 2017's most popular original Netflix show.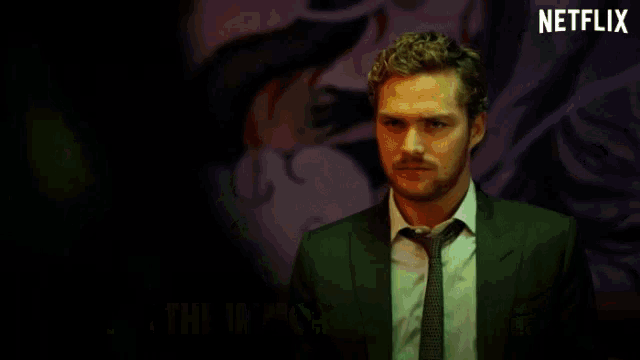 MEANWHILE, IN THE WORLD OF THE PRINTED PAGE…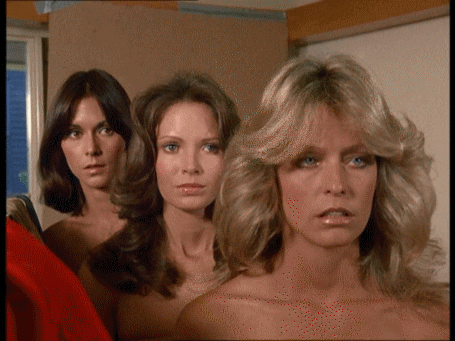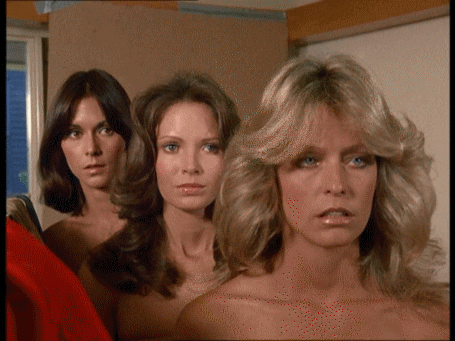 CHARLIE'S ANGELS. Yeah, we're talking all these comic-to-movie deals, but what about the other way around? The 1970s show went from TV to movies and now it is coming to comics. Why? Because Dynamite Entertainment never met a franchise it didn't like.
JLI. DC will release a "doorstop" omnibus of the Justice League International run by J.M. DeMatteis and Keith Giffen.  The book will go on sale on October 17, 2017, and will cover all 30 issues of their run, plus three annuals and the six issue follow up series, Justice League Europe.
JAMES BOND. Dynamite Entertainment has quietly produced some really good books featuring Bond, with big name creators like Warren Ellis and Andy Diggle. The newest announcement is that Ales "Secret Avengers" Kot will be writing a 6-issue story.
MARVEL LEGACY. Wakanda's on another planet. Logan—the original Logan—is back and alive, along with Jimmy "Ultimate Wolverine's son" Hudson. So is Mangog, the old Norse threat. The Richards side of the Fantastic Four appears poised to return. Starbrand, of the failed New Universe (of the 1980s), is back and apparently has been around since the dawn of time. Remind me again how this wasn't a reboot of the Marvel line?
HARBINGER WARS 2. Valiant is knocking the ball out of the park, over and over, with books like X-O Manowar, Faith, and Bloodshot. In 2018, it's having a second Harbinger Wars event, which will start with a 44 page book (two complete stories) for four bucks. That's twice the value of a Marvel comic.
CABLE AND THE NEW MUTANTS. To be written by Ed "Old Man Logan" Brisson, Cable's new team will feature Doop, Blink, Longshot, Shatterstar, Armor, and X-23. Interesting group.
LEGION. Because having a well-received TV show means getting your own comic, Peter Milligan will pen a new miniseries about the schizophrenic offspring of Professor X. Milligan's a very unusual writer, so I'm hoping this will turn out well.
THE INFERIOR FIVE. Jeff Lemire and Keith Giffen will team up to revive DC's silver age group, which consisted of the kids of the Golden Age team, the Freedom Brigade. Much like the Legion of Substitute Heroes, the Inferior Five never turned out well and their names explain why: Merryman, Dumb Bunny, The Blimp, White Feather and Awkwardman. Lemire and Giffen are both writes and artists, and it's not clear how they'll be dividing the work on creating this book.
THE UNEXPECTED. And speaking of cool DC books, the second-best writer at DC now (after Tom King) is probably Steve Orlando, who will be writing a new book with art by Ryan Sook, titled The Unexpected. It looks like it will feature all new characters, but will take place in the DCU proper.
YOUNG ANIMAL/DC CROSSOVERS. While I can't say I love them all, I appreciate how eclectic and interesting DC's Young Animal titles are, particularly Doom Patrol, Mother Panic and Cave Carson. In January, they'll be cross-promoting teamups in an event called "Milk Wars" that will include the following one-shots: Doom Patrol/Justice League (with art by the great Aco), Shade the Changing Girl/Wonder Woman, Mother Panic/Batman, and Cave Carson/Swamp Thing.
AND FINALLY, HERE ARE SOME THINGS THAT ARE TECHNICALLY NOT COMIC NEWS BUT FEEL COMIC-Y ANYWAY…
· ABC is rebooting The Greatest American Hero.
· The Settlers of Catan is begin developed not just for a movie, but for a series of movies. Yes. The board game. Because board game movies always do well (Battleship, Clue, etc.).