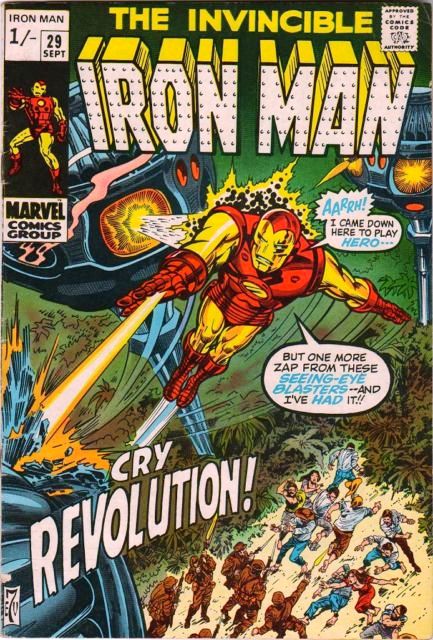 A fill-in issue by Stan Lee's receptionist-and the first female Marvel writer-Mimi Gold, giving time for Allyn Brodsky to get on board and begin his run as Iron Man's writer.  Really nothing to see here.
Creators: Mimi Gold and Don Heck
Grade: D
For the complete history of the MU, year by year, go here.