I've been saving up a bunch of stories for my final news post of 2016…And Comics will be all over the media world next year!
COMICS ARE IN MOVIES!
HAPPY. A few years ago, the creative team of "The Boys"—a book so good it got the in-depth treatment from me–wrote a weird little miniseries about a violent hitman and his blue flying horse partner, who may or may not have existed solely in his own imagination. That book, Happy!, is being adapted for TV by SyFy and will star Christopher Meloni. Woo-hoo!
WONDER WOMAN'S ORIGIN! Her real one. Sony is producing a movie about the creation of Wonder Woman, starring Connie Britton and Oliver Platt, titled Professor Marston & The Wonder Women.
HARD BOILED. A movie based on Frank Miller and Geof Darrow's "Hard Boiled" comic is also moving forward. It's a weird and ultraviolent noirish SyFyish story. Miller's indie work hasn't translated super-well to screen yet (300, Sin City), so my hopes aren't high for this one.
PATIENCE AND WILSON. Dan Clowes' 2016 graphic novel, "Patience," is getting all kinds of accolades, and Focus Features just bought the movie rights. It's a about a widower who travels back in time watch his deceased wife's formative experiences. Clowes got an Oscar nom for his screenplay for "Ghost World," another adaptation of one of his own graphic novels. His next film adaptation, Wilson, arrives in theaters in March and stars Woody Harrelson and Laura Dern.
IF AT FIRST YOU DON'T SUCCEED, SUCK HARDER! (SUICIDE SQUAD NEWS). Deadshot, Will Smith's Suicide Squad character, may get a solo film because he was so fascinating the first time. The inevitable Suicide Squad sequel is already greenlit, but it is taking a backseat to "Gotham City Sirens"–Margot Robbie's Harley Quinn character will be directed by David Ayer (who also directed Suicide Squad), and it will team Harley with Catwoman and Poison Ivy. Aren't we kinda seeing this already on the far superior Gotham TV show? Oh, God, it all sounds awful.
BUT COMICS CAN BE GOOD MOVIES! Deadpool has been nominated for two Golden Globes: "Best Motion Picture – Musical or Comedy" and "Best Performance by an Actor in a Motion Picture – Musical or Comedy." Congrats, Ryan Reynolds!
AND MOVIES ARE IN COMICS!
THE POWER OF THE DARK CRYSTAL. The old Jim Henson movie, a cult favorite, is getting a comic book sequel by Simon Spurrier and artists Kelly and Nichole Matthews. Kinda like how Kurt Russel's characters in Big Trouble and Escape from New York are meeting in a BOOM! Studios comic.
COMICS ARE IN RELIGION!
JESUS! One of the world's greatest comic book writers, Grant Morrison, is writing a comic about the Messiah called, "Savage Sword of Jesus Christ" for Heavy Metal Magazine. Morrison reinvented Hitler a long time ago in the comic, "The New Adventures of Hitler," and recently retooled Kris Kringle in his Boom! comic, "Klaus." This might actually get me to read Heavy Metal!
COMICS ARE IN YOUR T.V.!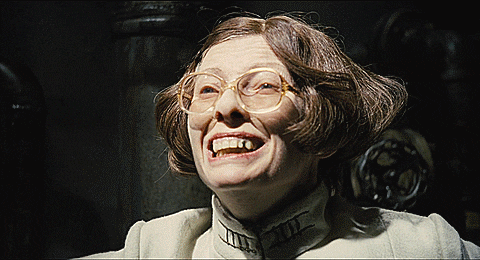 SNOWPIERCER. I, for one, loved the 2013 movie adaptation of the French graphic novels, which starred Chris "Captain America" Evans, so I'm happy to see that it's being developed into an ongoing TV show. I'm not as psyched to see it's going to be on TNT, because they don't make a lot of stuff worth watching, but it's being written and run by Josh Friedman, who worked on the Tom Cruise "War of the Worlds" movie and the "Terminator: The Sarah Connor Chronicles" TV show—those were both good.
THE WOODS, a BOOM! Studios comic by James Tynion IV and Michael Dialynas, is being developed as a drama series for Syfy. I'd say this is a good thing, but I don't care for the comic and, let's face it, the only really good thing ever on SyFy was Battlestar Galactica.
COMICS ARE INVESTMENTS!
TINTIN. An original page from one of Herge's worst Tintin stories, Explorers on the Moon, sold for $1.64 million. Holy crap.
COMICS ARE IN VIDEO GAMES!
MARVEL VS. CAPCOM INFINITE. The highly regarded Marvel vs. Capcom game is getting a sequel, and it will include new characters Captain Marvel and Mega Man X—among other, not-yet-announced characters. It will include all the infinity gems, which will soon be featured in the next big Marvel team movie. It will be on PS4, Xbox, and Steam platforms.
GUARDIANS OF THE GALAXY. Also, GotG will be getting their own game, produced by Telltale Games.
VALIANT! Big Viking Games and Valiant Entertainment will be teaming up over the next 5 years to make mobile app games based on Valiant's comic book characters like Bloodshot and X-O Manowar.
AND, OF COURSE, COMICS ARE IN COMIC BOOKS!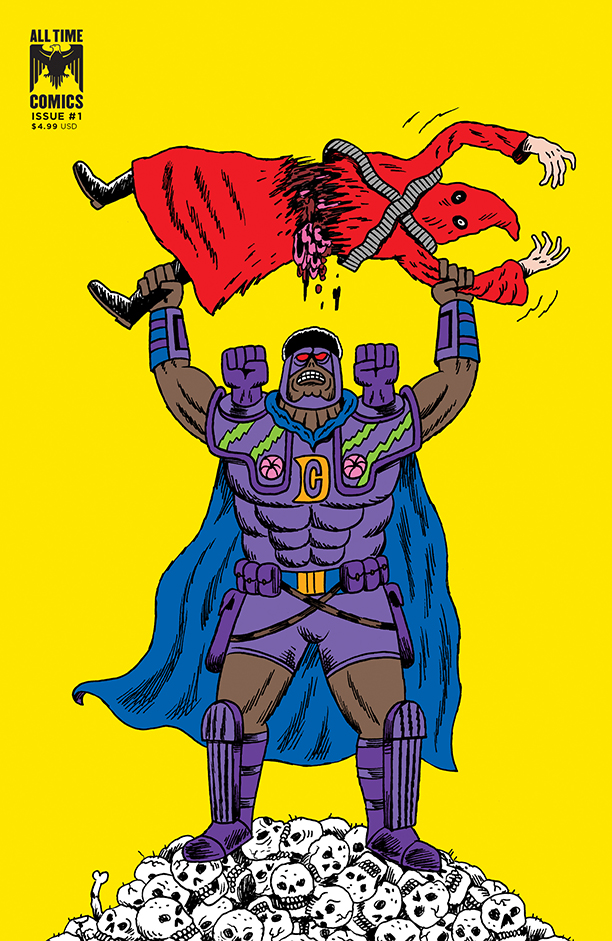 FANTAGRAPHICS EXPANDS THEIR LINEUP. Comic book legend Herb Trimpe, of Hulk and classic GI Joe fame, is signing on to illustrate a new superhero universe for Fantagraphics, who until now have been best known for reissues and small-market indie weirdness. Good comics, just not made for a wide audience. The line will be called All Time Comics. Here's some of what's coming, all written by Josh and Samuel Bayer and illustrated as indicated: Crime Destroyer with Trimpe. Blind Justice with two more old Marvel legends: Rich Buckler and Al Milgrom (inker) on #1, and Noah Van Sciver on #2. Bullwhip with indie star Ben Marra and Milgrom on inks again. Atlas and Crime Destroyer, two books illustrated and co-written with Marra. It sounds almost satirically over the top—and could be really cool.
D.C. MIGHT BE GOOD IN EARLY '17. DC has solicited quite a few cool books:
The Wild Storm #1, the first in the relaunch of the Wildstorm universe, written by Warren Ellis (who is the architect for the reboot) and drawn by the great Jon Davis-Hunt.
Justice League of America #1, to be written by Steve Orlando, whose work on Midnighter (a Wildstorm character!) has been nothing short of phenomenal. And the first story arc, illustrated by Ivan Reis, will have the JLA face of against…The Marvel Universe! (Sort of. It's a team called "The Extremists" who are modeled after classic Marvel villains like Doctors Doom and Octopus, Magneto, Dormammu, Sabretooth and others).
Rebirthing of Vixen and The Ray, both under the banner of Justice League of America tie-ins, and both written by Steve Orlando.
BUT EVEN IF IT ISN'T GOOD, IT'LL BE FREE! DC will provide the first volumes of all of its Rebirth books for free through the Hoopla digital content service, which is the one most public libraries use. DC joins Valiant, Image, and others (not Marvel) in participating in this service.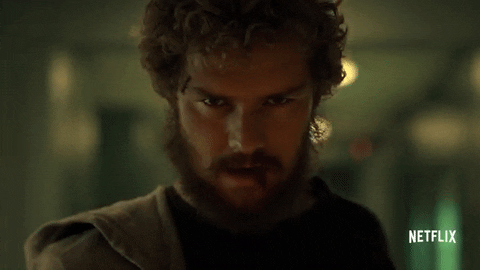 IRON FIST. His solo Netflix show starts next year, so of course he's getting a solo comics as well. Danny Rand currently appears in the wonderful Power Man and Iron Fist comics as a bit "joke-y," but his solo books will likely have more weight. The first is a continuation by Kaare Andrews of his Iron Fist saga, which ended earlier this year and was good, but never great, with a title called "Iron Fists," which will focus on the child who got the Fist power in Andrews' Iron Fist solo book. Then Danny Rand's own solo title will be written by the grim-and-gritty Ed Brisson, with art by Mike Perkins.
WE CAN BE ROYALS. Black Bolt, King of the Inhumans, is getting a solo book in 2017. It will be written by Saladin Ahmed, making his first foray into comics from novels, and drawn Christian Ward. I haven't read too many good comics about the Inhumans, so I wasn't excited until I learned it will take place in prison. I'm a sucker for the prison genre.
THAT R.L. STINE MARVEL PROJECT HAS BEEN ANNOUNCED…It's Man-Thing. The author of the hugely successful Goosebumps series of books will write a 5-issue Man-Thing story, with art by German Peralta, in which Man-Thing goes to Hollywood to become a movie star. Seriously. This sounds more fantastic than anything I could imagine.
OLD COMICS ARE NEW AGAIN. Last but not least, these gems have never fully collected in trade before…
John Byrne's run on Wonder Woman from the mid-1990s is coming to trade paperback in May, three volumes.
Jack Kirby's (forgettable) toy-launching comics, Super Powers. All three of these mediocre miniseries will be collected in hardcover next summer.
David Michelinie and Erik Larsen's classic Amazing Spider-Man run from the early 1990s is coming to an almost 900 page omnibus, priced at just $100. Cheap!