First off, congratulations to the winners of the 2016 Joe Shuster Awards, Canada's version of the Eisners. Yeah, you have to be Canadian to win. Jeff Lemire won best writer, and he's been banging out good work all year on titles like Bloodshot: Reborn and Old Man Logan. Steve "We Stand On Guard" Skroce won best artist, beating Fiona Staples' work on Saga(!). And in other news…
DR. MIRAGE ON TV? The CW has said it's not open to more superhero shows—they've got four right now, all DC, plus the adaptation of the Vertigo comic, iZombie, but rumors have started that Valiant Comics is lobbying hard for a Dr. Mirage TV show. Mirage is basically a ghost hunter. Valiant has been pushing movie plans for Harbinger and Bloodshot, and their comic book line is quite good, so this makes sense.
MARVEL'S MONSTERS UNLEASHED. Wasn't it just Halloween? Yes. In a bafflingly stupid move, Marvel is waiting a few months before launching a 5-issue series, Monsters Unleashed, to be written by Cullen Bunn and drawn by some of the industry's best known artists: Steve McNiven, Greg Land, Leinil Francis Yu, Salvador Larroca, Adam Kubert. Each issue will feature a new monster, created by the artist. Standing alongside the five-issue story will be eight (eight!) standalone one-shots. And finally, it will be a launching point for two ongoing series. I'm pretty sure I can guess what they are: Blade and Elsa Moonstone (a black man and a woman). Or Carnage, since people seem to buy symbiote books no matter how shitty they are. I could get into a Blade book (although his solo books have never really been memorable), but howsabout bringing back old Frankenpunisher?
THE RETURN OF YOUNG JUSTICE! One of the best WB animated series, "Young Justice," is back in production. We haven't seen new episodes in four years. It's returning with its original producers, after years of fans like me complaining that it was cancelled too soon.
PAINKILLER JANE. Jimmy Palmiotti's comic will be adapted by Jessica Chastain, who will both produce and star in the film, about a woman with super healing powers and lots of guns. It's already been a TV show (which sucked), so we'll see how it goes.
BIRDMAN TO BE MARVEL'S VULTURE. It's confirmed that Michael Keaton will play The Vulture in the upcoming Spider-Man reboot. So, basically, Keaton played Batman in a major superhero movie, then played Birdman in a movie about an actor who starred in a major superhero movie, then Keaton took the positive reviews from that role and
parlayed them into being in another major superhero movie.
ONI PRESS HAS LEARNED FROM CRACK DEALERS. First one is free to get you hooked. Oni Press's new "Square one" program will sell #1 issues at $1, and first volume trade collections for ten bucks to get people into the stories. The good news is that Joshua Hale Fialkov and Gabo's amazing series "The Life After" will be part of the program, which starts early next year.
RUNNING WITH THE (DARE)DEVIL. Marvel's post-Mark Waid/Chris Samnee Daredevil has been less-than-stellar. The character now looks a lot more Netflix-y, for one thing, and for another he has a full-blown sidekick. But Marvel is doubling down on the new take on the character—nay, tripling down—announcing a three-part mini-event that will deliver three new DD-related titles. Story arc Running With The Devil starts with Daredevil #17 and launches solo comics for Kingpin, Elektra, and Bullseye (who just gets a miniseries). The good news: Kingpin will be created by Matthew Rosenberg and Ben Torres, who did the Civil War: Kingpin miniseries this year, and that was a very strong comic, and Bullseye will be by Ed Brisson and Guilllermo Sana, two creators who excel in muscular, brutal storytelling. The questionable news: Elektra will be Matt Owens (a writer for the Luke Cage Netflix series), and it will take place in Las Vegas.
HARLEY QUINN. Suicide Squad was, by all objective measures, not a good movie. It did okay financially, but it wasn't a blockbuster hit. Critics and comic fans alike hated it. And yet, despite losing the popular vote, it continues to ascend. Harley Quinn will now get her own spinoff movie, to be written by Christina Hodson, who has written a ton of scripts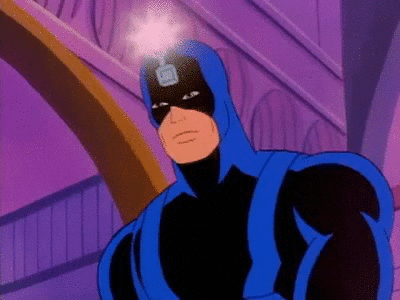 that haven't made it to film yet, including a Bumblebee solo movie (Transformers) and a reboot of The Fugitive.
INHUMANS ON TV. Marvel's Agents of SHIELD hasn't thrilled anyone, even if it does have moments of being a fun show, so Marvel is upping the ante. In September 2017, it's new network show will be The Inhumans, and the first two episodes will be shown in IMAX theaters to try to build hype. It's said to have a much bigger budget and will include Blackbolt and other Jack Kirby characters.
CLOAK & DAGGER TV SHOW DELAYED. The upcoming Freeform show will debut in 2018 instead of next year.
Y: THE LAST MAN. The FX adaptation of Brian K. Vaughan's seminal Vertigo comic has been backburnered for years, but it appears to be gathering steam Michael Green has been assigned as showrunner (he's also doing "American Gods" for Starz), and the producers of FX's terrific miniseries "The People v. O.J. Simpson" have been attached to produce it.